Designed & hand sculpted by The Devils Kaiju, we revealed 'The GØD' a while ago (read HERE). Now the devillish Kaiju returns for a 'Phantasm' edition.
Appears in a gloss black base vinyl, with silver sprays, holographic fades and mirrored chrome hand painted details.
Each shining specter stands approx. 7.5"/18cm tall and comes chained to its own matching skull club.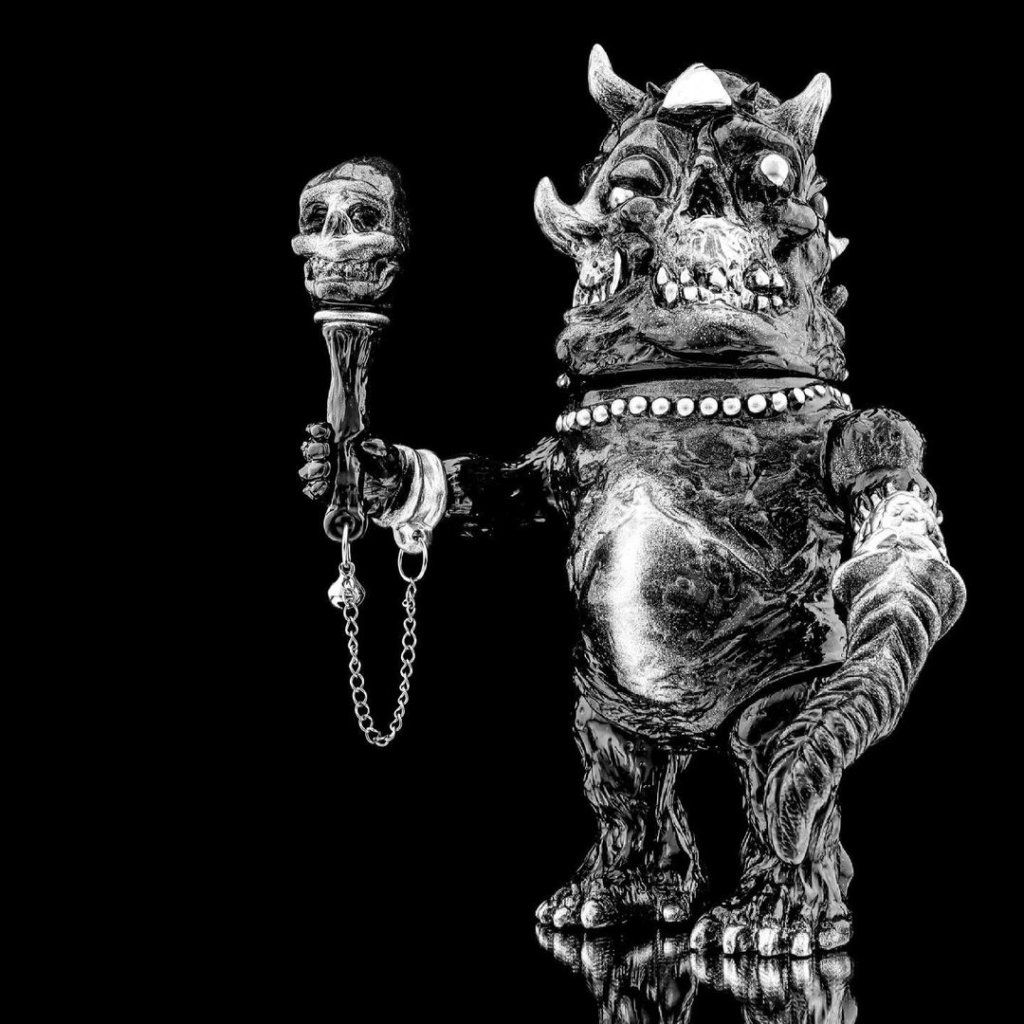 Our experiences in this life share a space with unseen things and different dimensions we do not perceive on the surface. 

We live our lives alongside the haunts of the past and the beings of the higher realms, separated only by the mirror of our holographic reality.  

Who are those beings? What exists beyond the veil? Get out your Ouija board cuz we're gonna channel a Phantasm! 

The Devils Kaiju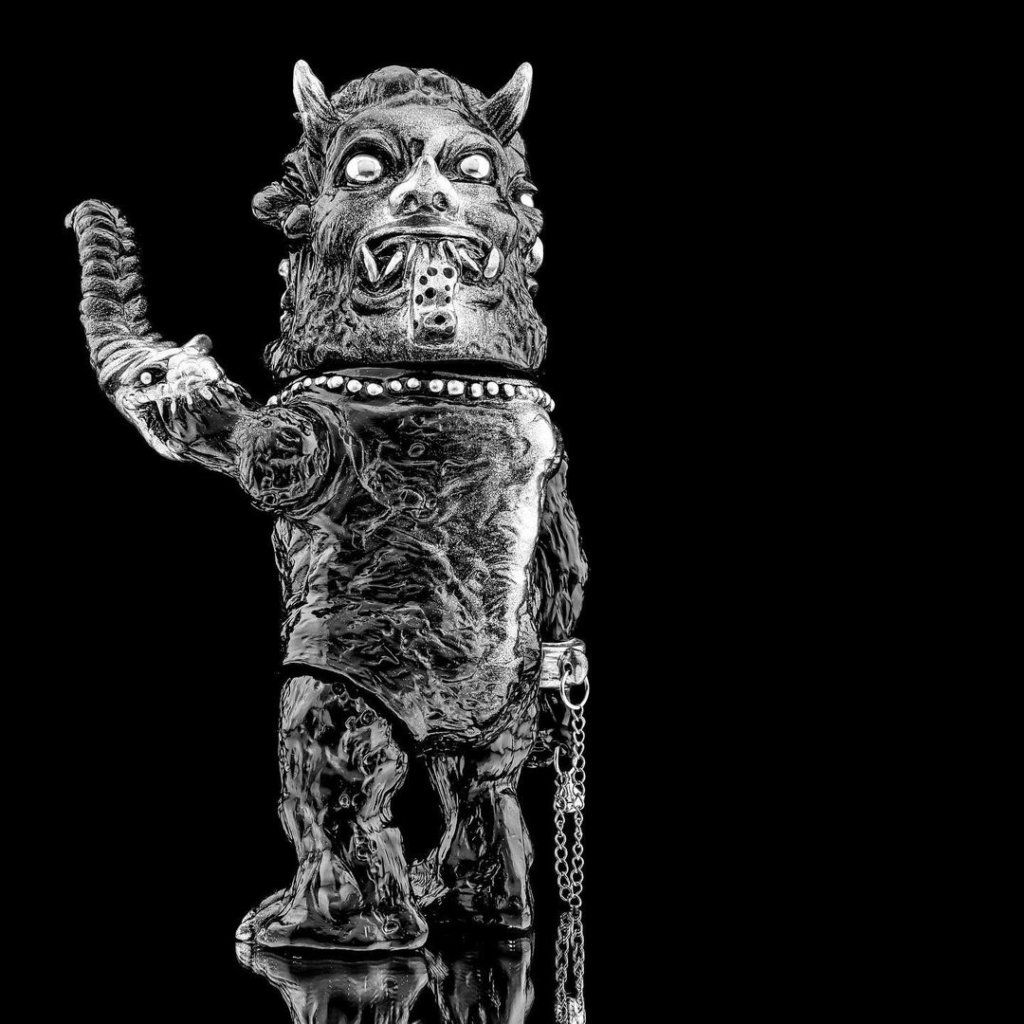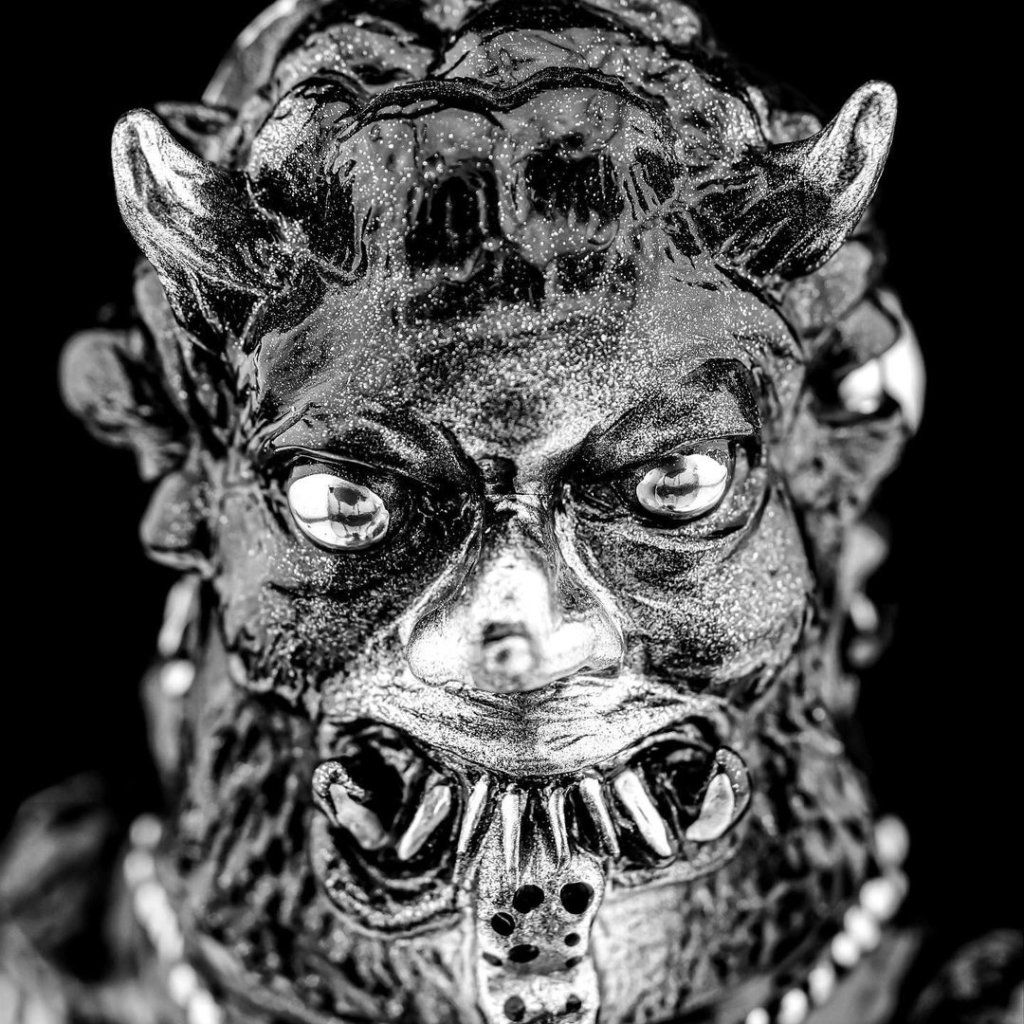 The GØD: Phantasm is a limited run & will be sold via lottery for right to purchase. 
Lottery is now open & closes Thursday, 3.25.2021 at 5pm Pacific Time. 
How to enter lottery:
1. Send ONE email only please to: [email protected]
2. Email title MUST be: PHANTASM Lottery
3. Email Body (English please/ No special characters): 
Your full name:
Shipping Address:
Paypal Email Address:
Outside US only: Phone Number:
Winners will be chosen at random Thursday night (3.25.21) and will receive an email notification and Paypal invoice at that time.
All domestic orders will ship via USPS Priority Mail service. 
All international orders will be shipping via USPS First Class Mail service unless a faster service is requested. 
The Devils Kaiju on INSTAGRAM.
Photos by the best kaiju photographer out there, Robert Howell/ Manic Images.