This is what happens when giants collide.
The mighty Splurrt joins forces with master from the sofubi depths The Devils Kaiju for the release of the 'Cadaver Ball Aleister'.
The hell hound Aleister Growley kaiju appears in silver with red, black, bronze and bone sprays, painted by Splurrt. Each hound comes ball and chained to its own sparkling Cadaver Ball.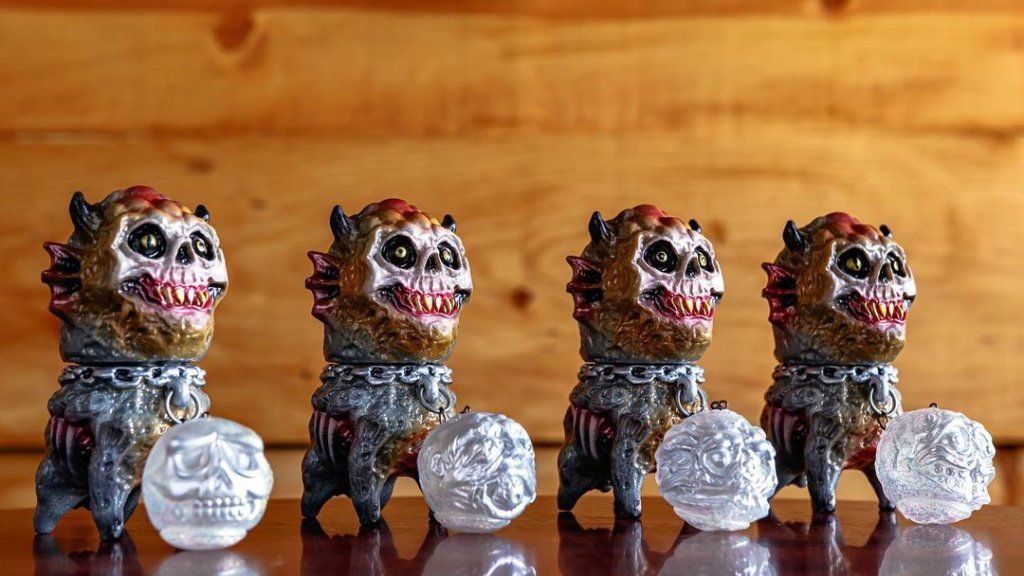 Limited edition of 8. Priced at $100usd + shipping.
Rules for entry for right to purchase:
1. Send ONE email only please to: [email protected]
2. Email title MUST be: Cadaver Ball Aleister
3. Email Body (English please/ No special characters): 
Your Full Name:
Shipping Address:
Paypal Email Address:
Outside US only: Phone Number:
Lottery is open now and closes Tuesday at 5pm Pacific Time.
Winners will be chosen at random and will receive an email notification and Paypal invoice at that time.
Winners have 48 hours to pay or another will be selected.
The Devils Kaiju on Instagram.
Splurrt on Instagram.