From the studio that brought you the fantastic The sleeping beauty of Color Pixie Paint by 颜如玉的第 x WeArtDoing is back with another stunner. Last year The sleeping beauty of Color was a highlight of 颜如玉的第 x WeArtDoing pushing their direction away from all the cutie releases with a different concept that we are used to seeing. WeArtDoing presents to you Sleeping Beauty Mermaid! Coming in two variants and both as beautiful as each other.
"Marquez said it in "One Hundred Years of Solitude." What matters in life is not what happens to you It's what you remember. And how do you remember it? If life is long enough to span centuries How to pick memorable clips And how to keep it fresh? Or solidified into amber, or carved on rocks And she chose to put her memories of the world Are sealed in discarded cans, sleep with fond memories Waiting for the next long hundred years…
The legend of the merman lives in the dream of man also live in the story of time In every spray of the sea Some people believe In Andersen's fairy tales original mermaid The Goddess of Love and Beauty: Aphrodite She was born in the bubble, with the sun and the moon And the sea share a long life Whenever the tides recede The sunset glow gently draped her rose-colored veil So she'll sing the old song These were the words the poet had recited for her: "I've passed too many wonderful scenes A fairyland like Eden And the sea is still and the story is unheard" Daughter of the sea sings her story into song Send to the distance, comfort the returning birds Lonely beacons, and lost souls
Merman's tears are the smallest piece of sea in the world Flows through valleys and jungles Finally turned into rain and came to earth Falls on the poet's shoulder the faraway promontory, where the sea meets the sky The daughter of the sea still sings the old song" – 颜如玉的第 x WeArtDoing
A Hundred Years of Life, loneliness is the end……..Sleeping Beauty Mermaid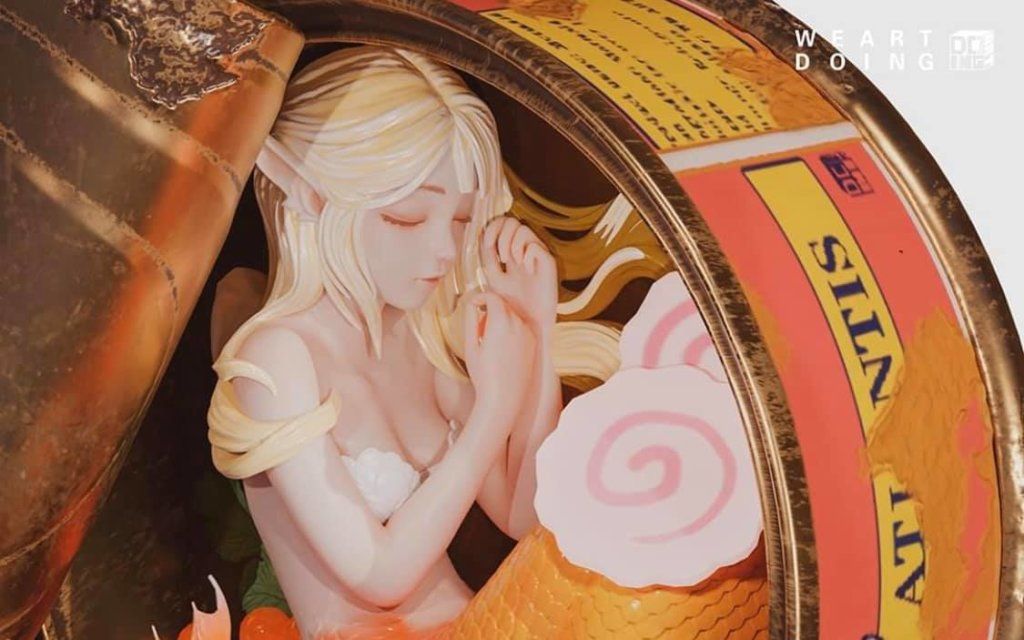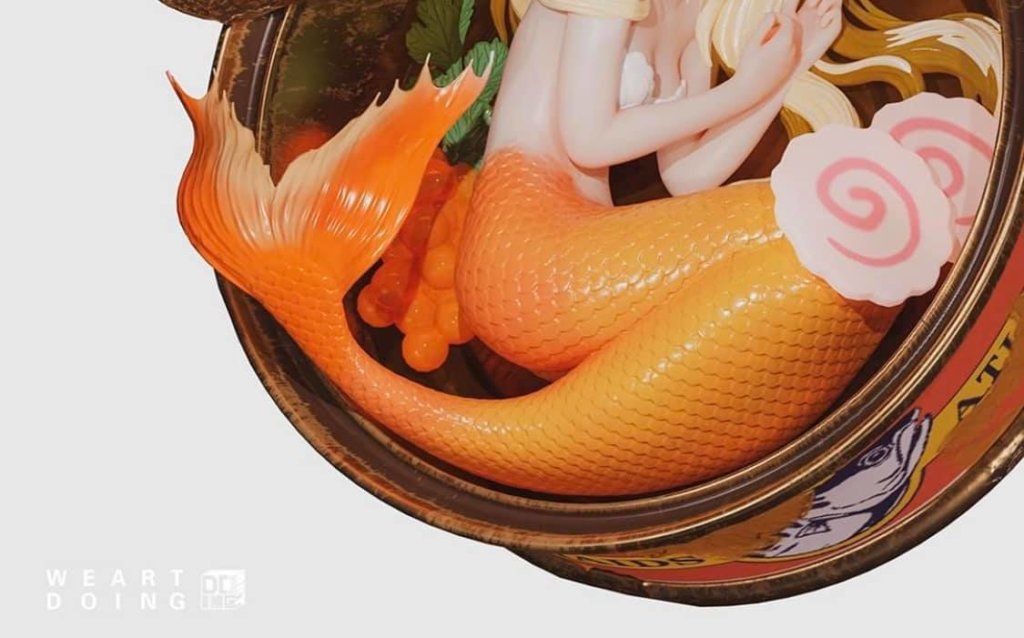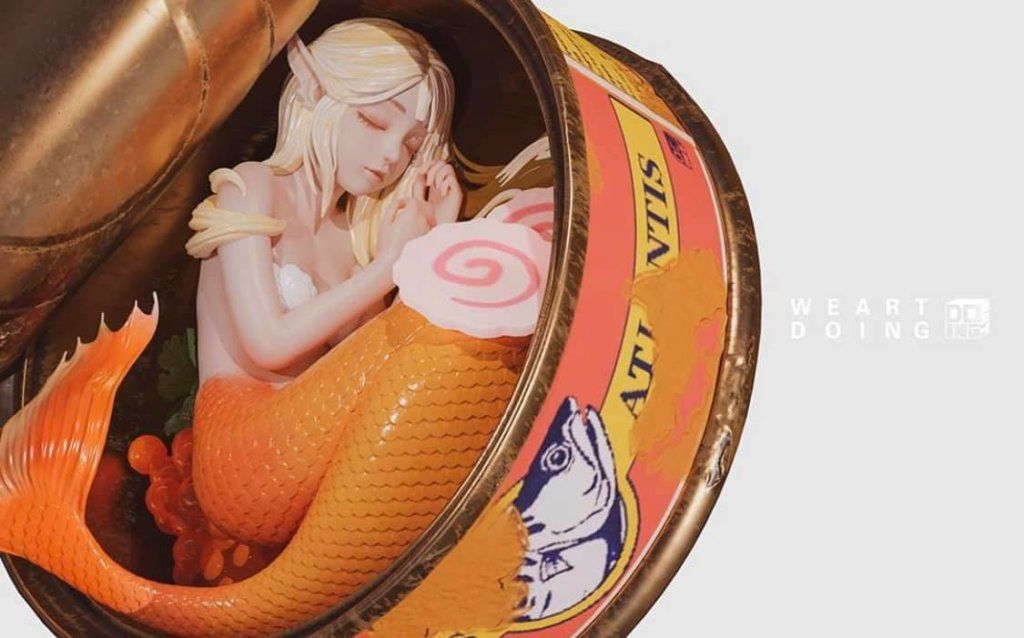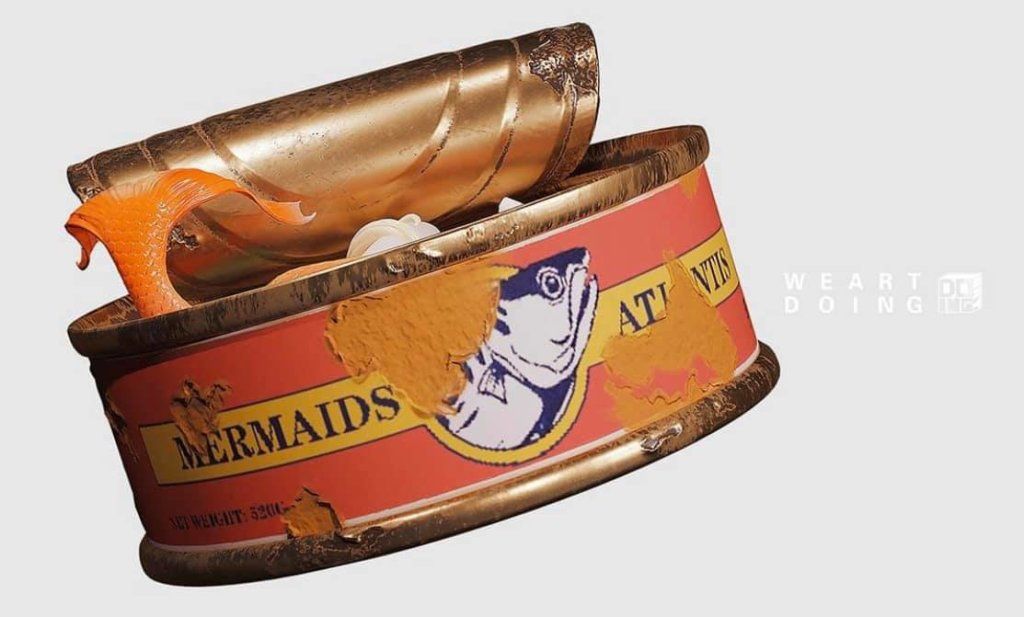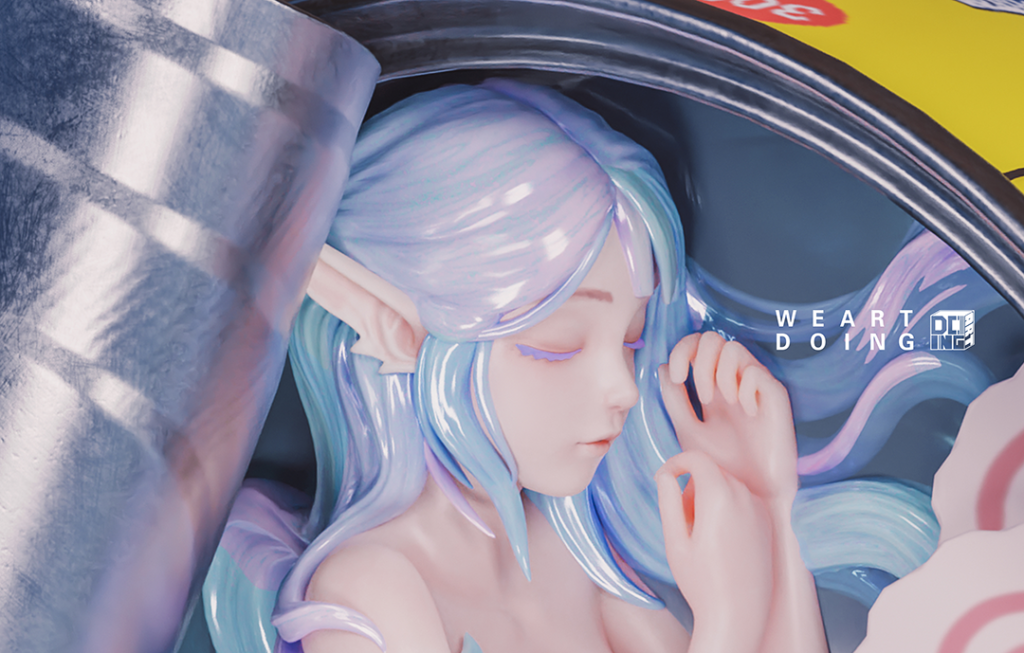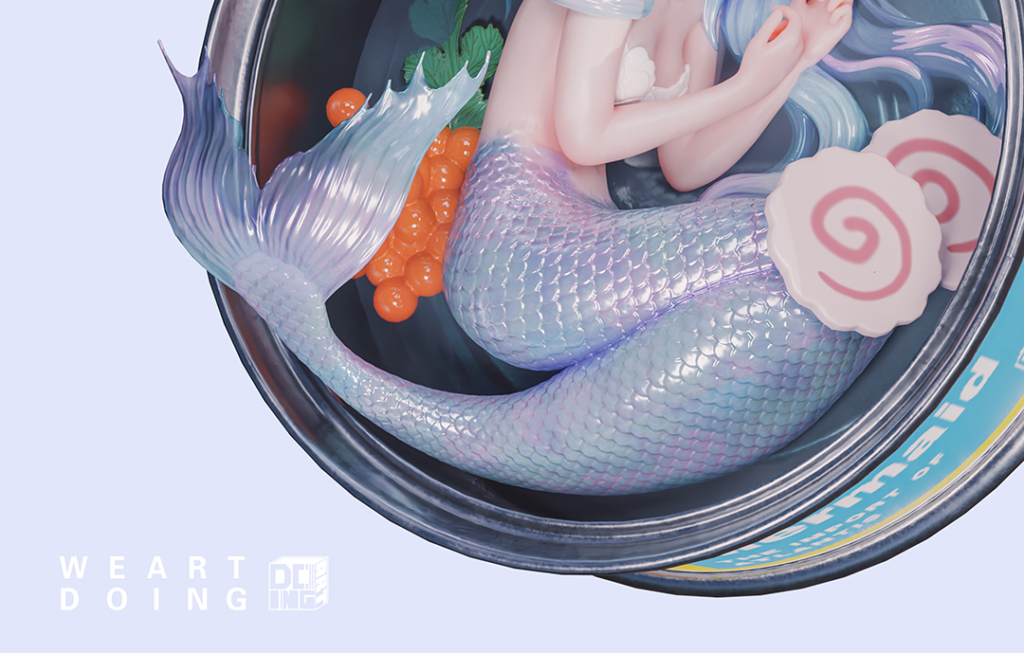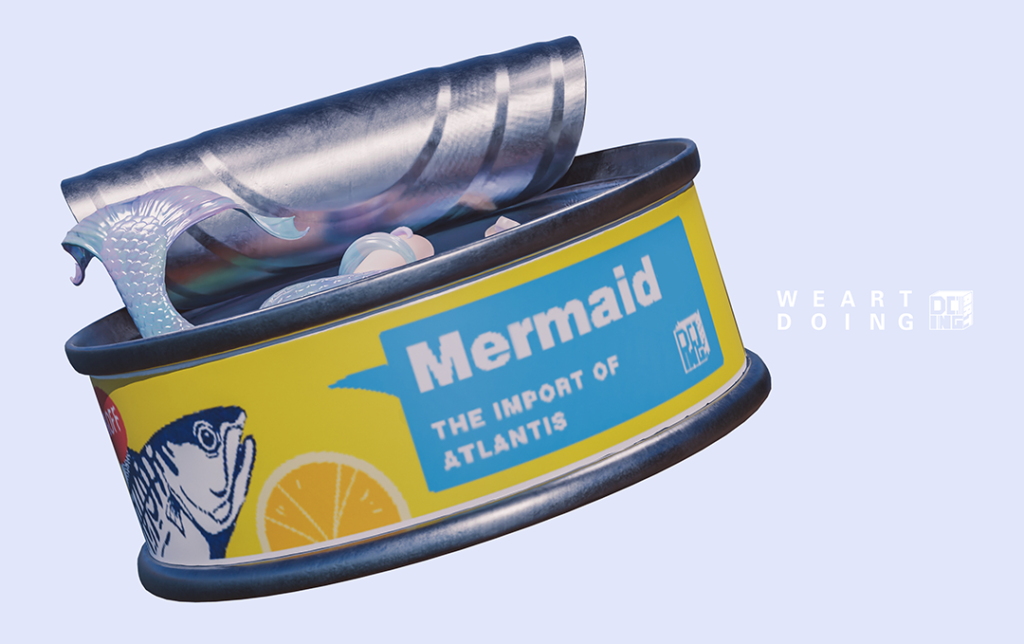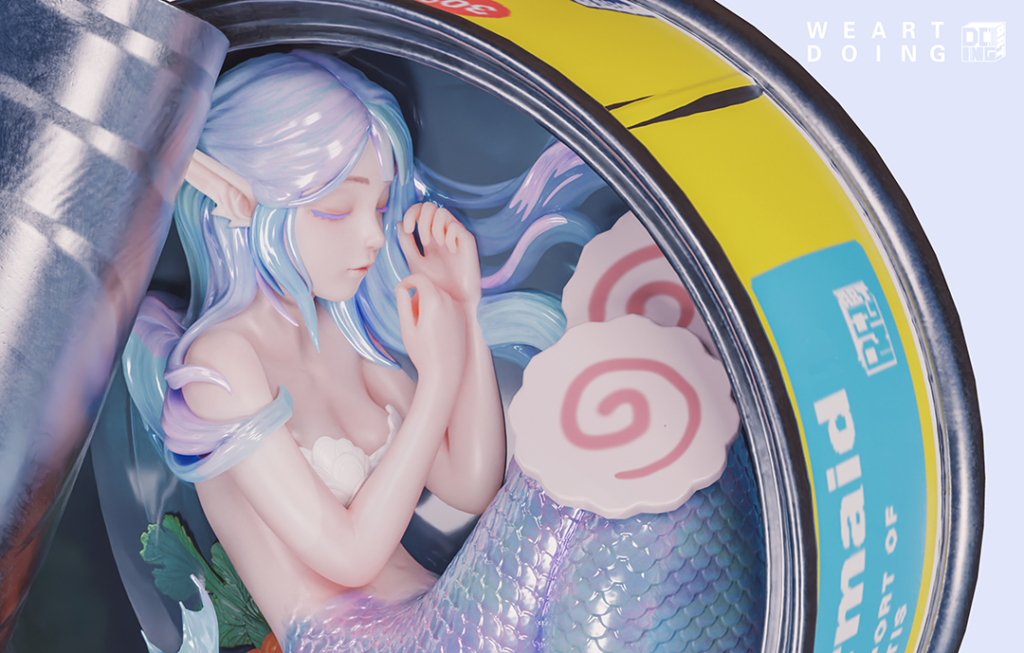 WHEN: lotto ends 26th March 2021
WHERE: Scan QR code below. For the International release please stay tuned for the retailer list, we predict most WeArtDoing retailers will be stocking Sleeping Beauty Mermaid.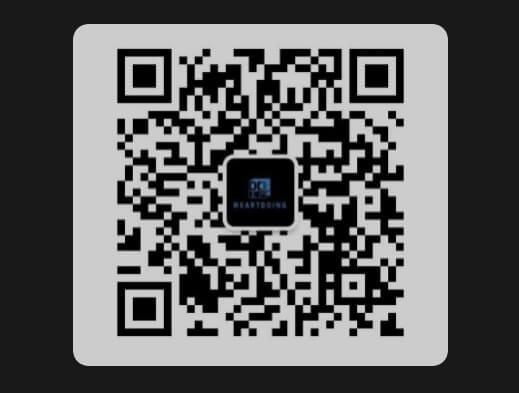 If you want to get your Designer Toy news first, you should look to download our new TTC Mobile App. Designer Toy news direct to your smartphone. No dealing with social media algorithms.