Like they say " the cats outta the bag" but this time swap a cat with a panda! Finally, we can show you all and actually talk about 7Sketches Sad Panda! They've been keeping our mouths shut by feeding us bamboo not leaking the project but now its time to present to you 7Sketches Sad Panda! Produced by Strangecat Toys & From The Heart Hawaii. With only days to go before Aloha Con opens its doors its time to meet Stevie. He's an only child. Stevie was a shy little guy so he had difficulties making friends. Because of this, he was always sad. The other fur kids on the block nicknamed him "Sad Panda". Sad Panda longs for friendship. He needs you! Adopt a Sad Panda! Great to see Sad Panda make the transition from 7Sketches illustration into a designer art collectable.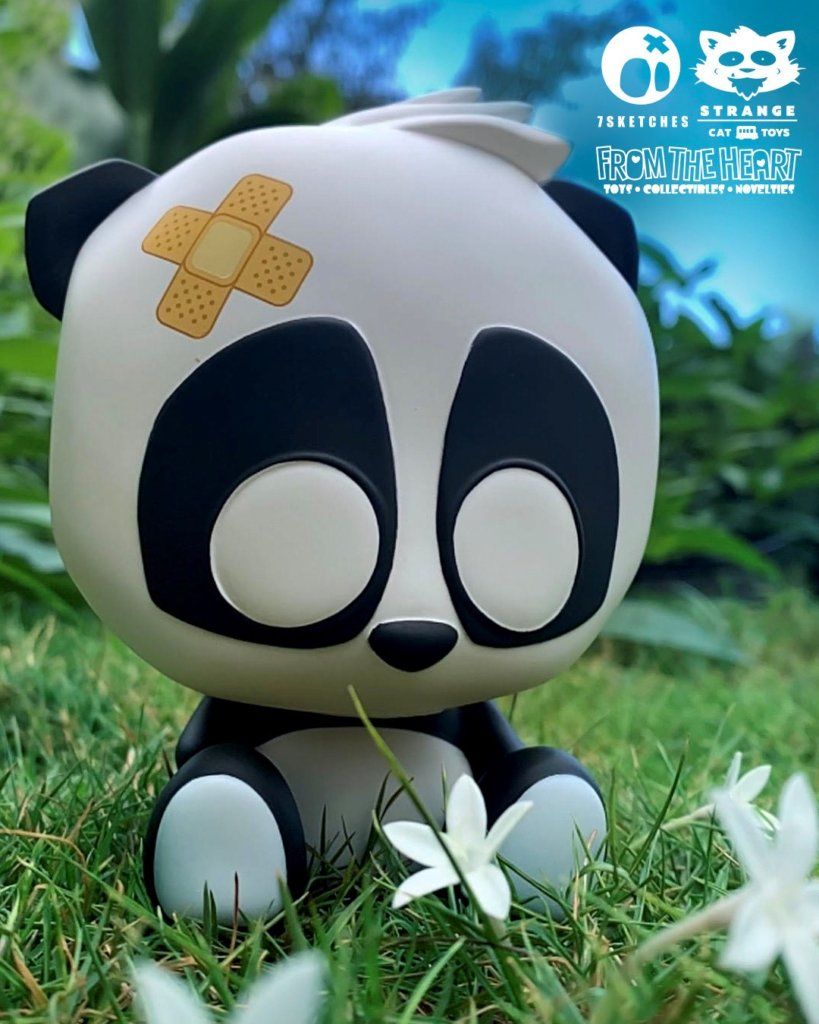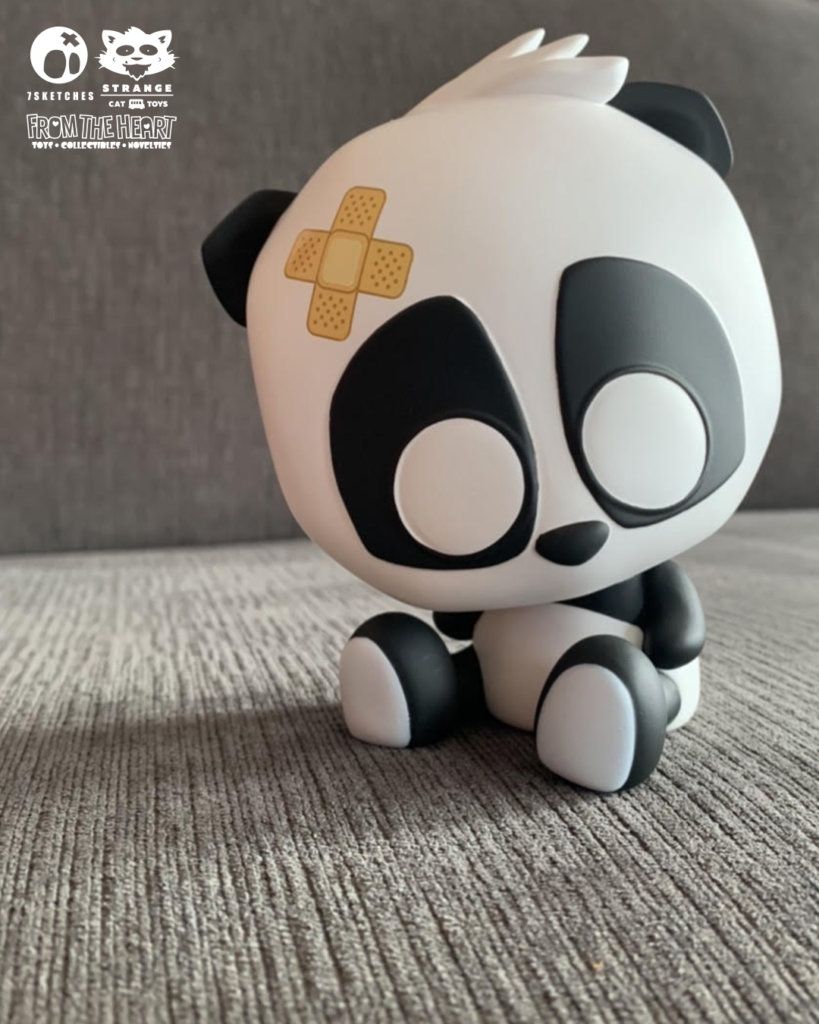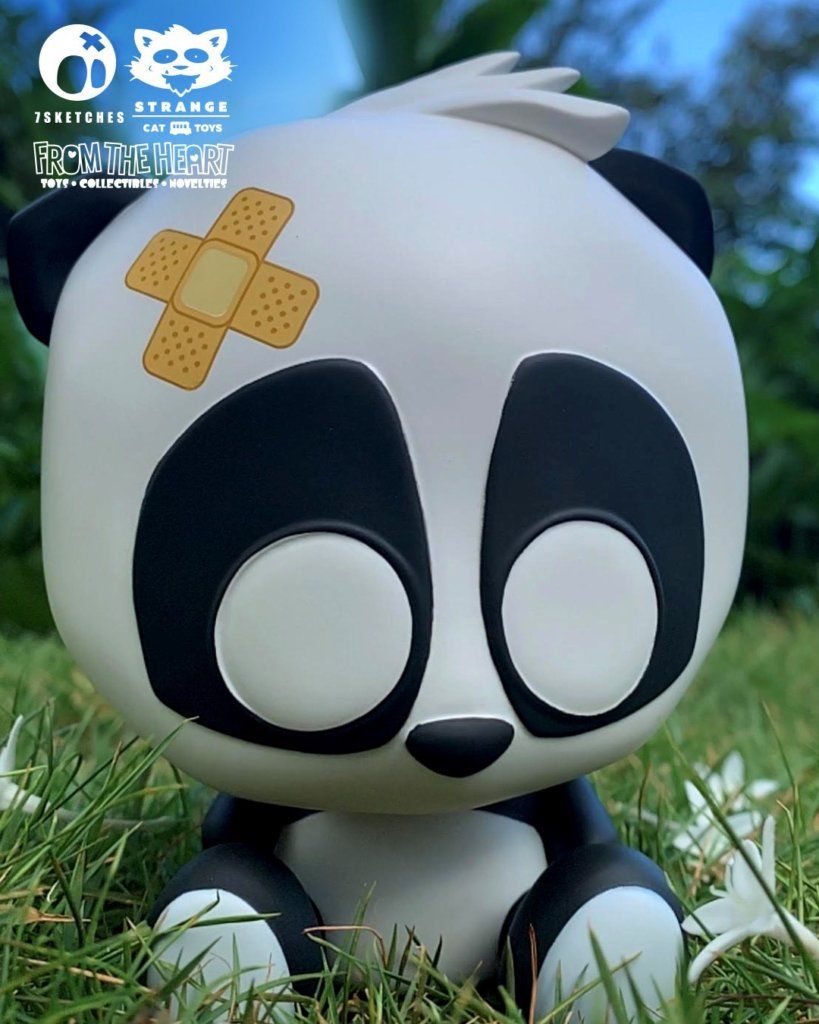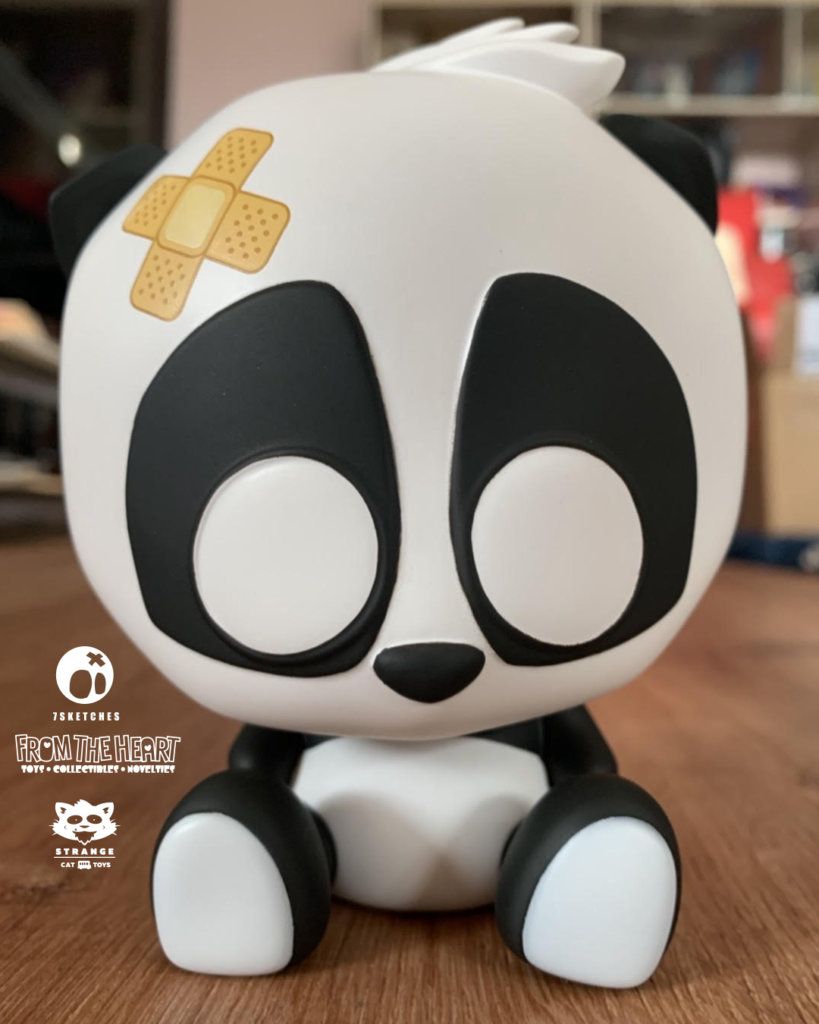 Edition size: 100
Size: 4.5"
Material: Vinyl
Release Date:
Online: March 7th 2pm est https://strangecattoys.com/
Use code TTC5 for 5% off everything except customs. (please note the code changes every month so feel free to keep checking for the latest code)
WHERE: Aloha Con March 6th at Aloha Con in Hawaii
Price: $60
If you want to get your Designer Toy news first, you should look to download our new TTC Mobile App. Designer Toy news direct to your smartphone. No dealing with social media algorithms.
Did we fail to mention IT's FREE.