Pucky in a beaver outfit?! POP MART's taking over Canada with this fun n cute special release. Our friends and sponsors Mindzai supplying a major amount of Blind Box POP MART goodness already and now POP MART has announced the FIRST EVER Store in Canada! Something cute and special for this occasion so this weekend will see Pucky Beaver Baby be released into the wild. Fun fact from Canadian Geographic about beavers
They make enormous dams. The world's largest beaver dam (spotted on satellite images by scientists in 2007) is found in Alberta's Wood Buffalo National Park. …
Their ancestors were frighteningly huge. …
They have orange teeth. …
Water is their friend. …
It was on Canada's first postage stamp.
Maple Syrup? 
Maple Leaf Sweater? 
Beaver costume? 
Just like a Beaver, little "Pucky Beaver Baby" is super hard-working and helpful!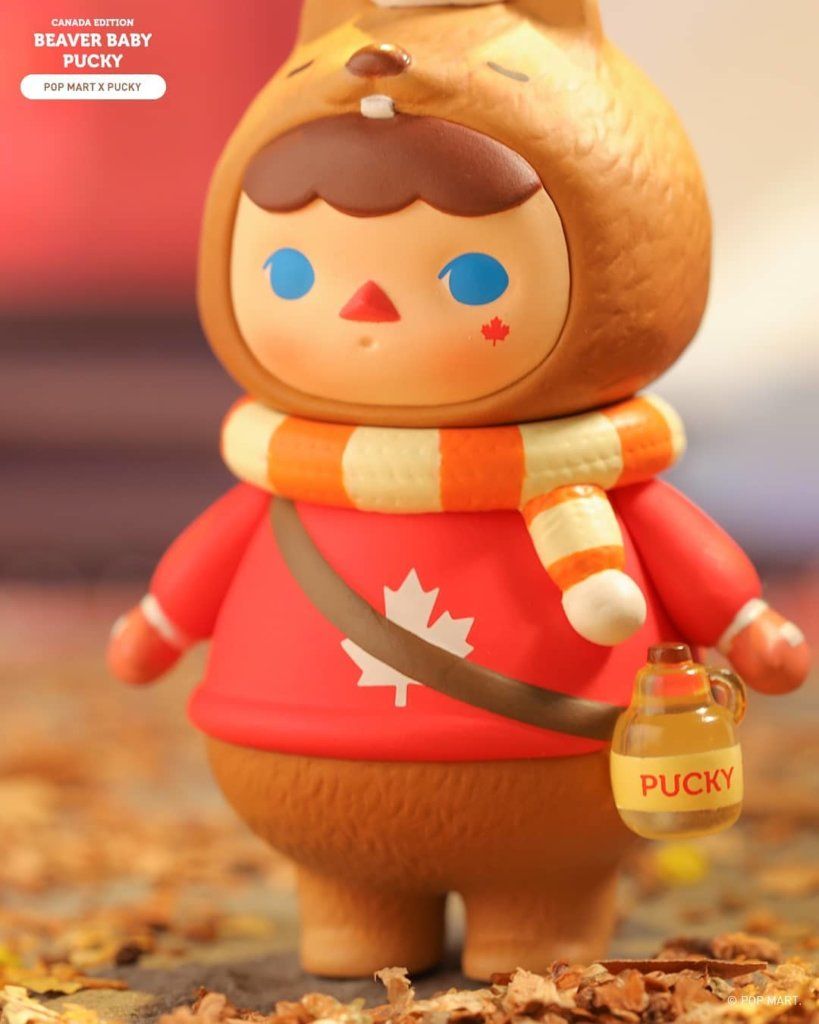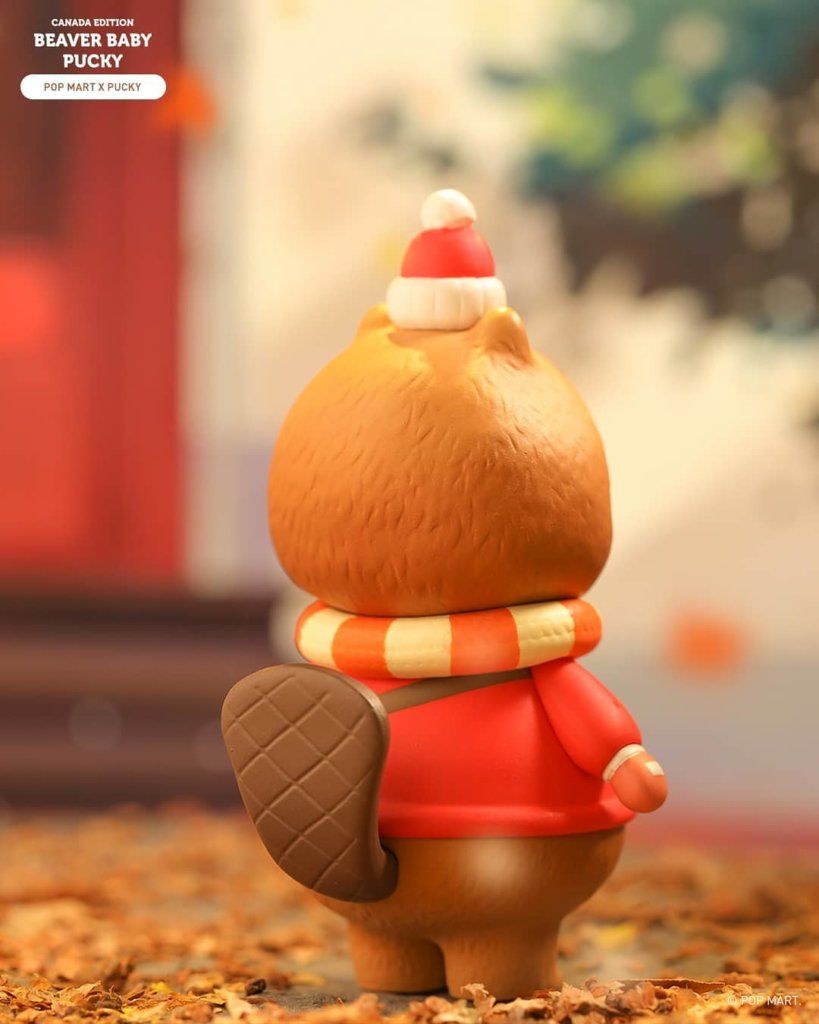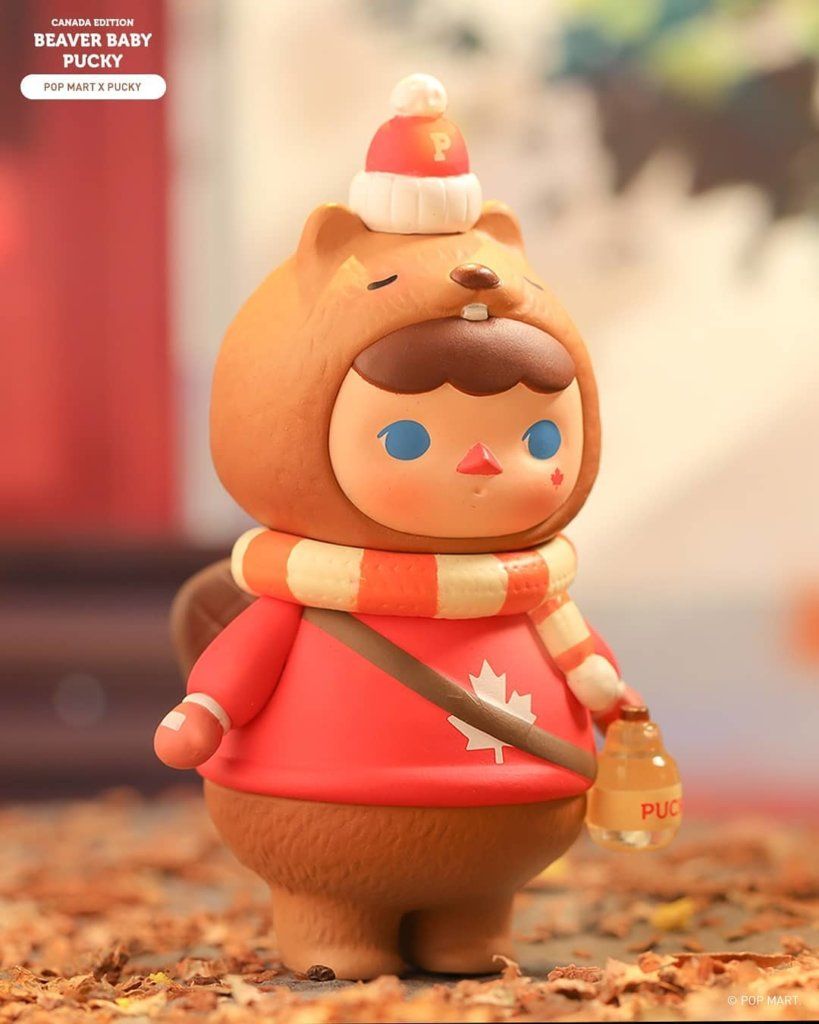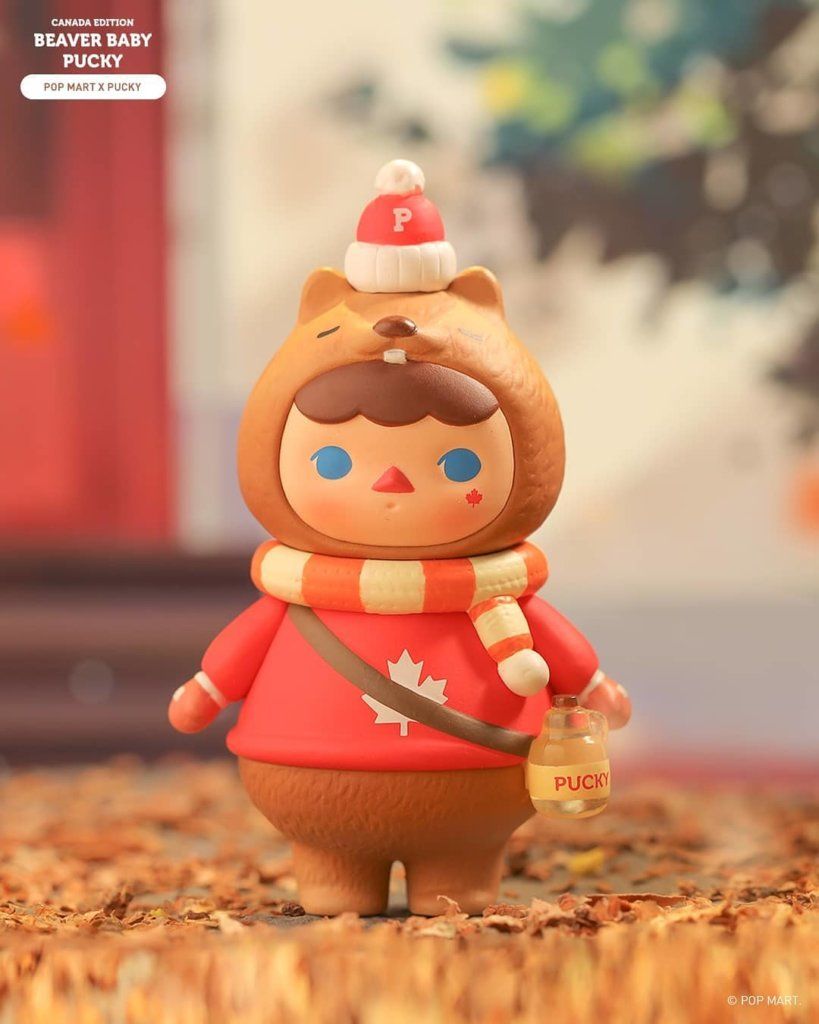 You can find our fuzzy friend on March 20th at POP MART FIRST EVER Store in Canada! YES! That's Right! We will be landing in Richmond, BC very soon, so don't blink! 
 POP MART will be posting ALL the details in the next few days *COUGH and obviously here at THE TOY CHRONICLE for all your POP MART Needs.
Pucky Beaver Baby Purchase details
Limited to 2 pieces per person, no additional purchase required.
 Up to 4 pieces per person with the purchase of 2 blind boxes or more.
Quantity: 500 pieces in-store
Available on popmart.com soon (date to be confirmed) 
www.mindzai.com and www.mindzai.ca use code: TTCLOVE for 5% from your order!
You can get your daily Designer Toy fix from our TTC Mobile App. It's free too! FREE! Download on the iPhone or Android smartphones. Search for "The Toy Chronicle" and all your Designer Toy wishes will come true! Pretty much.
Did we fail to mention IT's FREE.