WARNING, Plaseebo at it like a crack addict cooking up another concoction! Plaseebo has equipped The "Mummy Skull Walker" in clear red glass inset eyes in a see-thru head filled with Egyptian artefacts and a few spiders. He is also partially wrapped in mummy cloth. This a one of a kind custom built on a Plaseebo "Walker" vinyl body produced by Planet-X with a clear amber roto-cast resin Plaseebo skull. As a tradition, its got Plaseebo illuminated goodness from within by motion-activated colour-changing LED lights!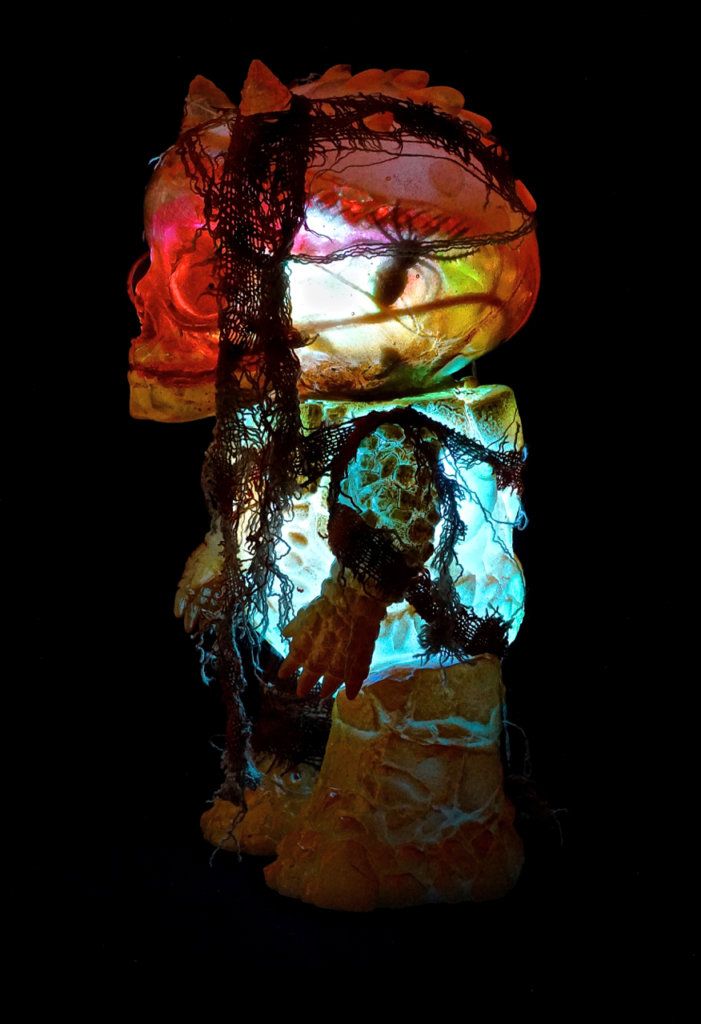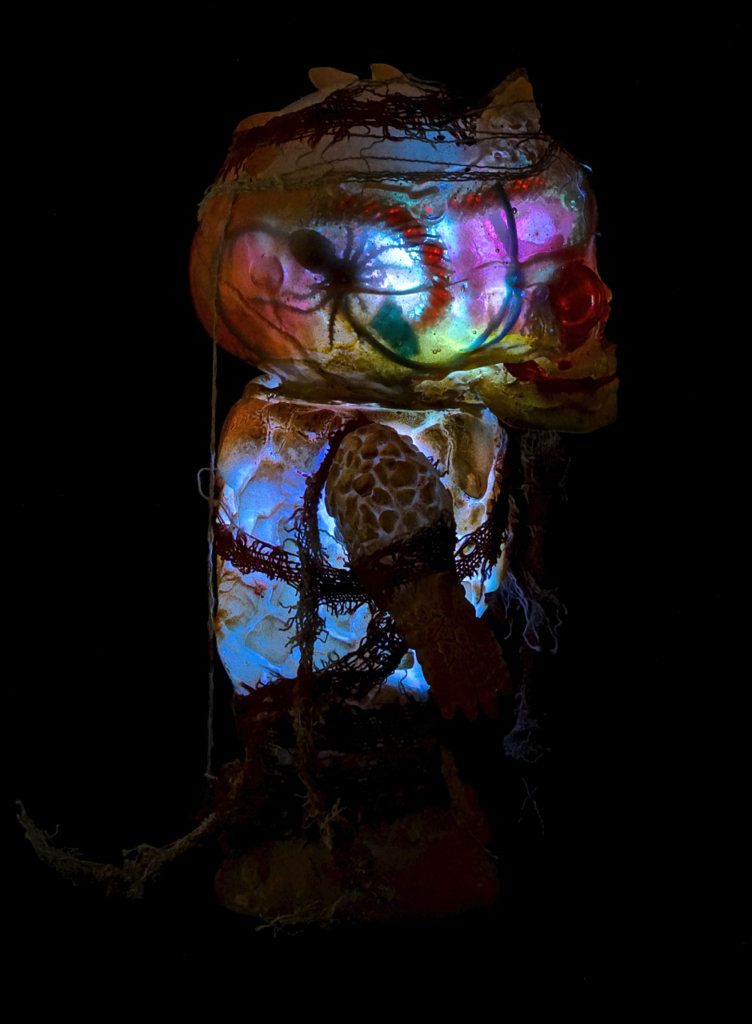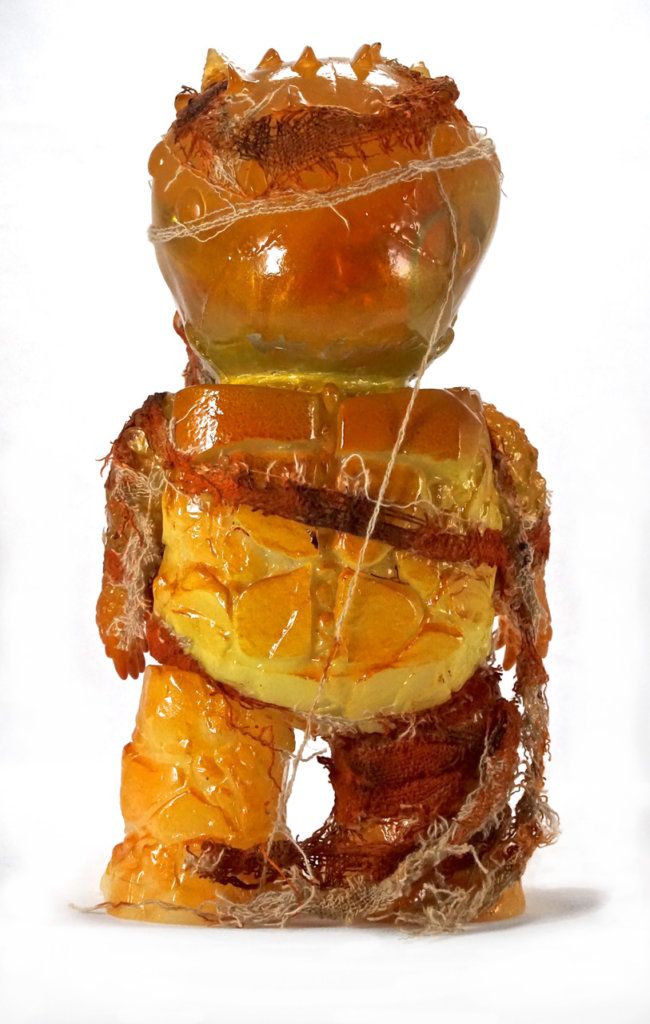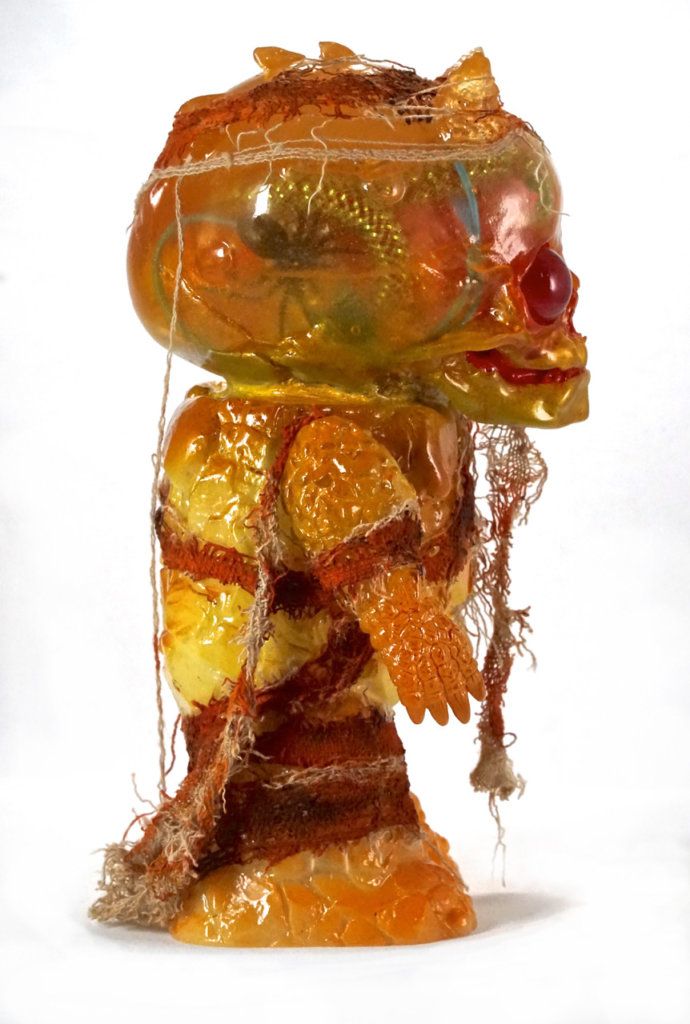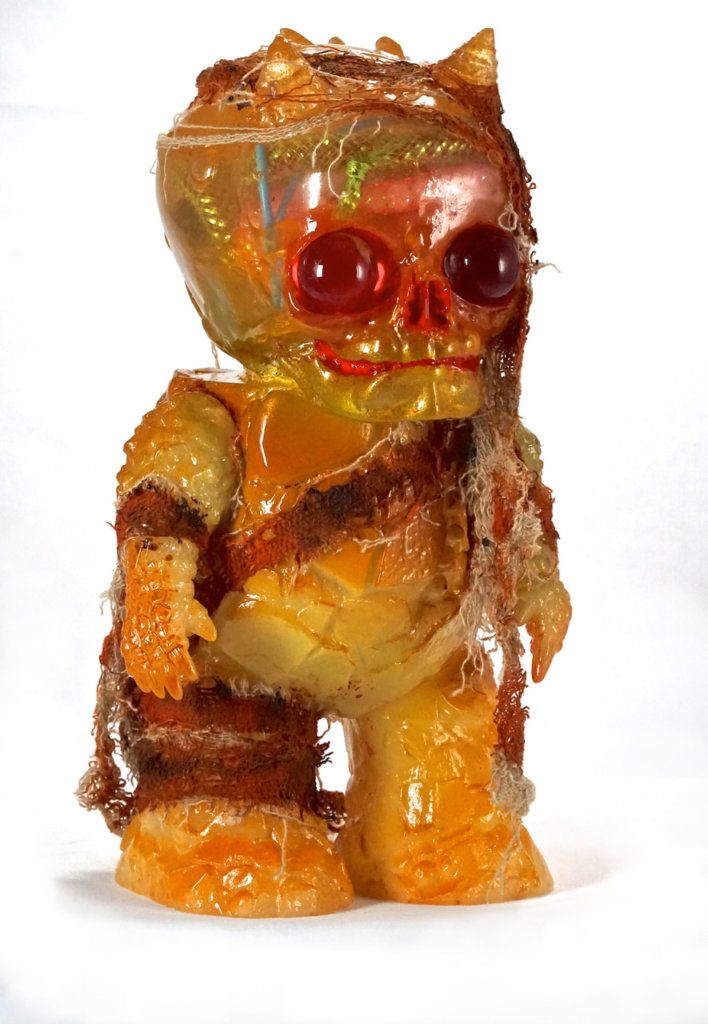 He stands 8 inches tall. Painted with Monster Kolor sprays and signed by Bob.
USD $550. + $20. for US shipping OR $70. for world-wide shipping.
To enter lottery, please send the following to:   [email protected]aseebo.net 
1.  Name
2.  Shipping Address 
3.  Country
4.  Telephone Number
5.  PayPal Email Address
6.  Instagram ID
The lottery winner will receive a notification email by Friday, March 5th. The figure will ship from the USA upon receipt of payment due by Saturday, March 6th.
If you want to get your Designer Toy news first, you should look to download our new TTC Mobile App. Designer Toy news direct to your smartphone. No dealing with social media algorithms.