Here comes a new chapter in the world of mr clement. Lapin's journey unfolds this weekend as mr clement presents to you his all-new mr clement sculpture. Being fans of mr clement we love to see how people put mr clement's art collectables into their own perspective and interpretation of what mr clement is expressing. H O P E #3 does that, to give the bird H O P E of flying and releasing into the world? Giving us all an example that there is HOPE out there? The possibilities are within the eyes of the beholder we reckon. We are sure mr clement has a story behind H O P E but for now, we brace ourselves for the release of H O P E #3.
H O P E #3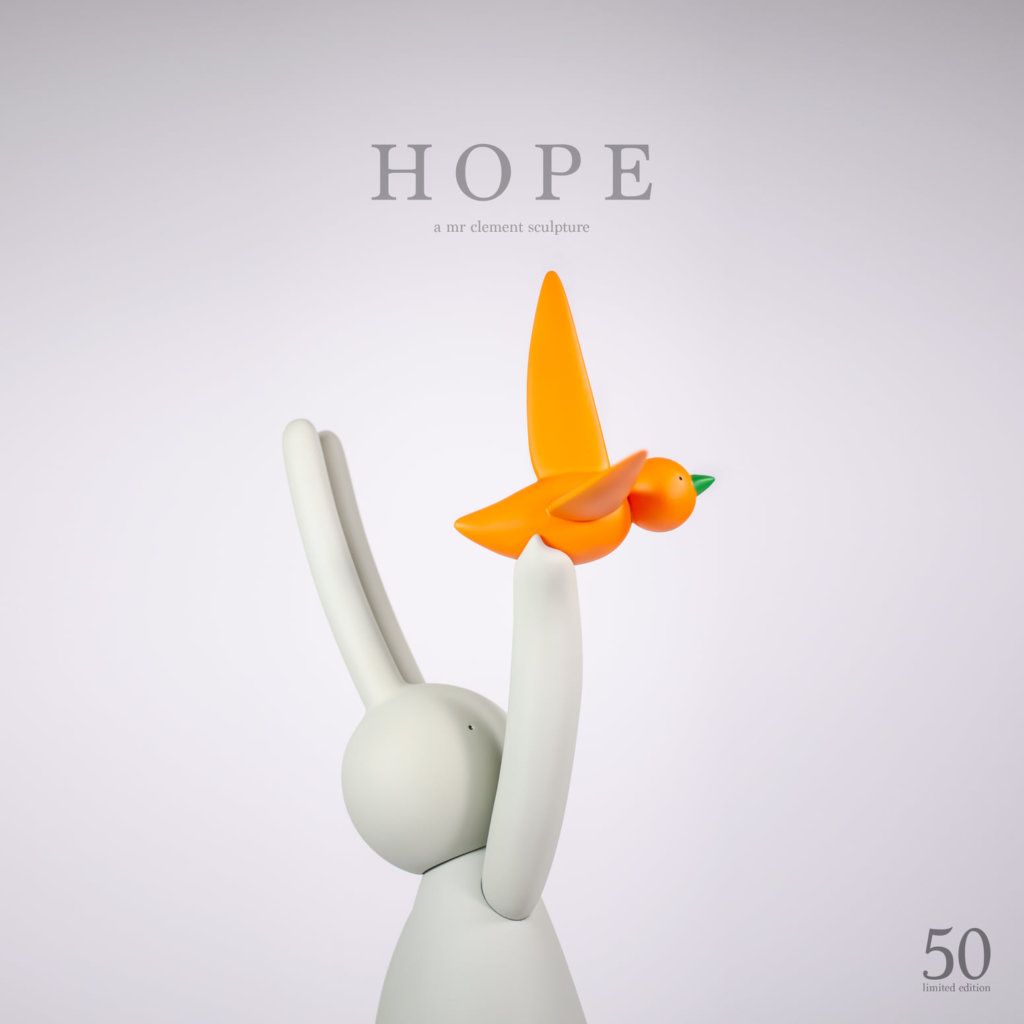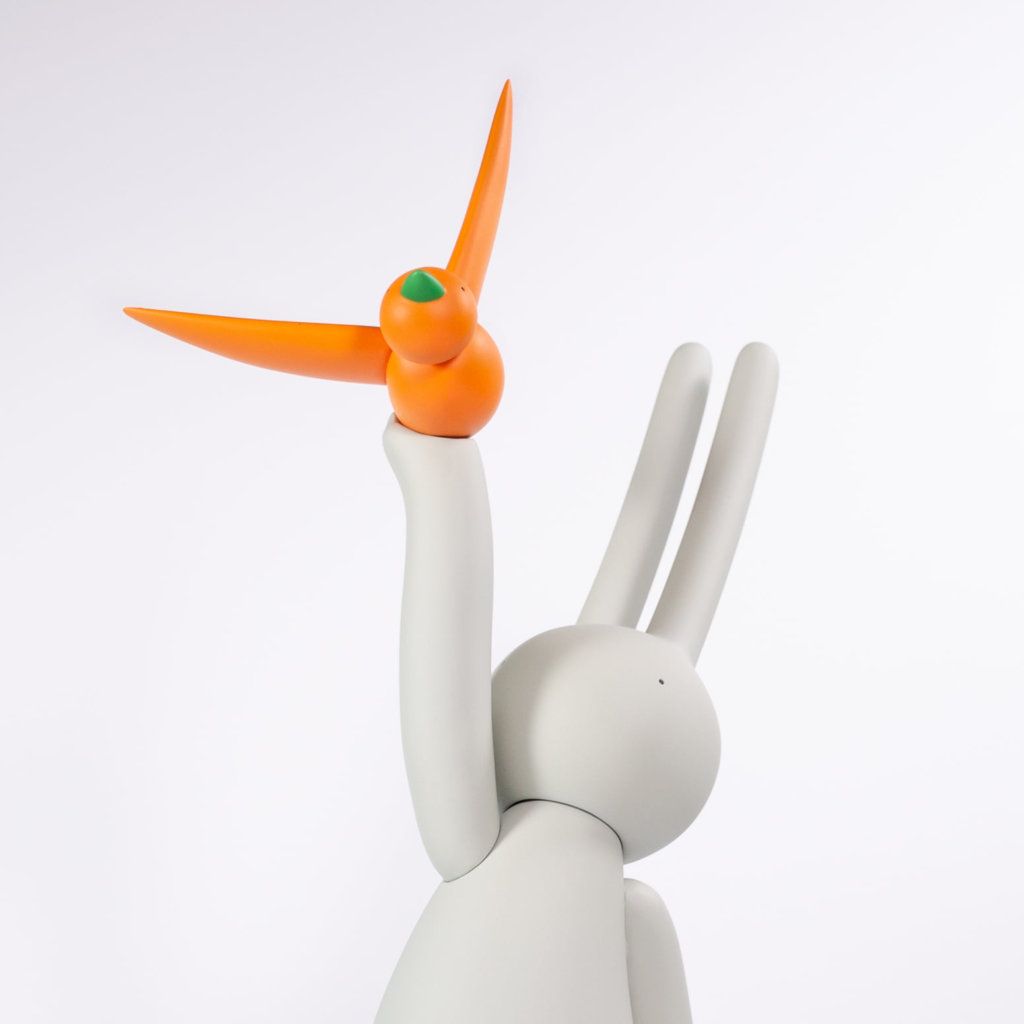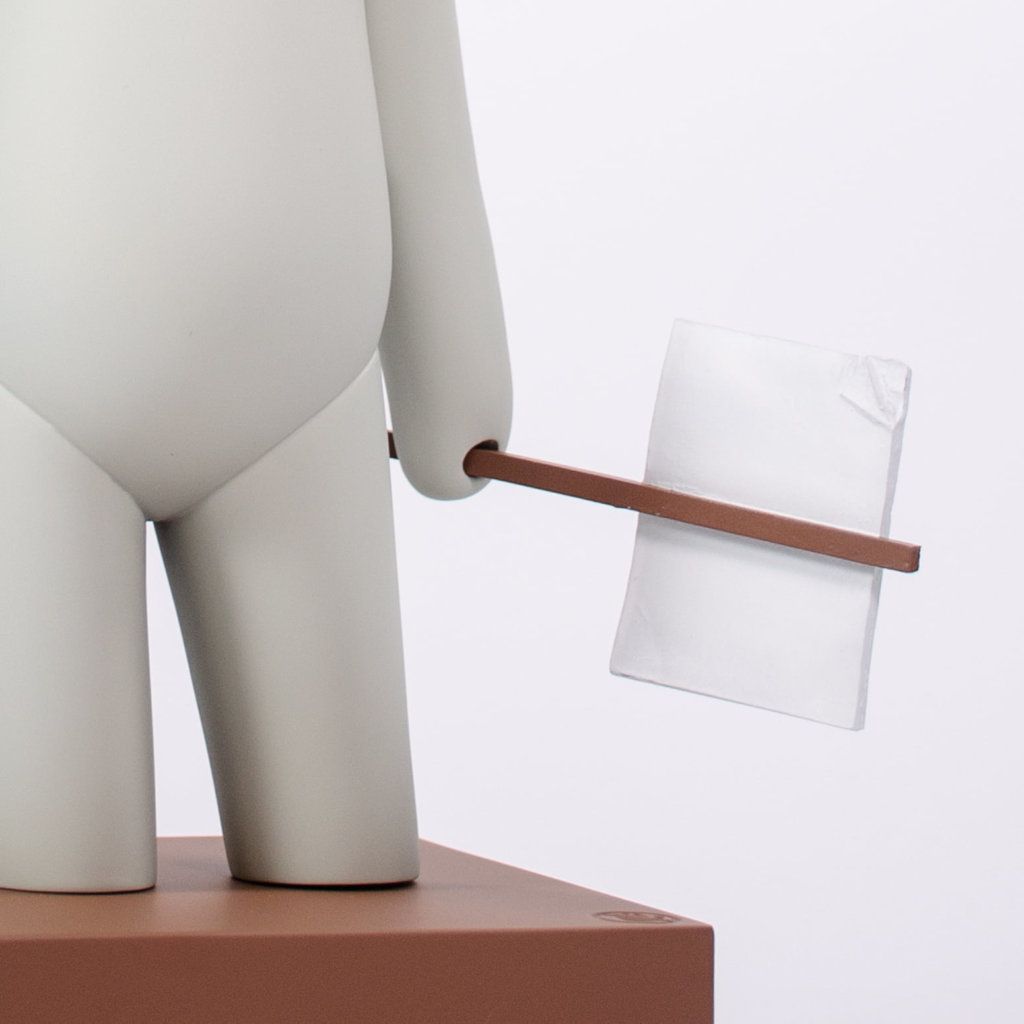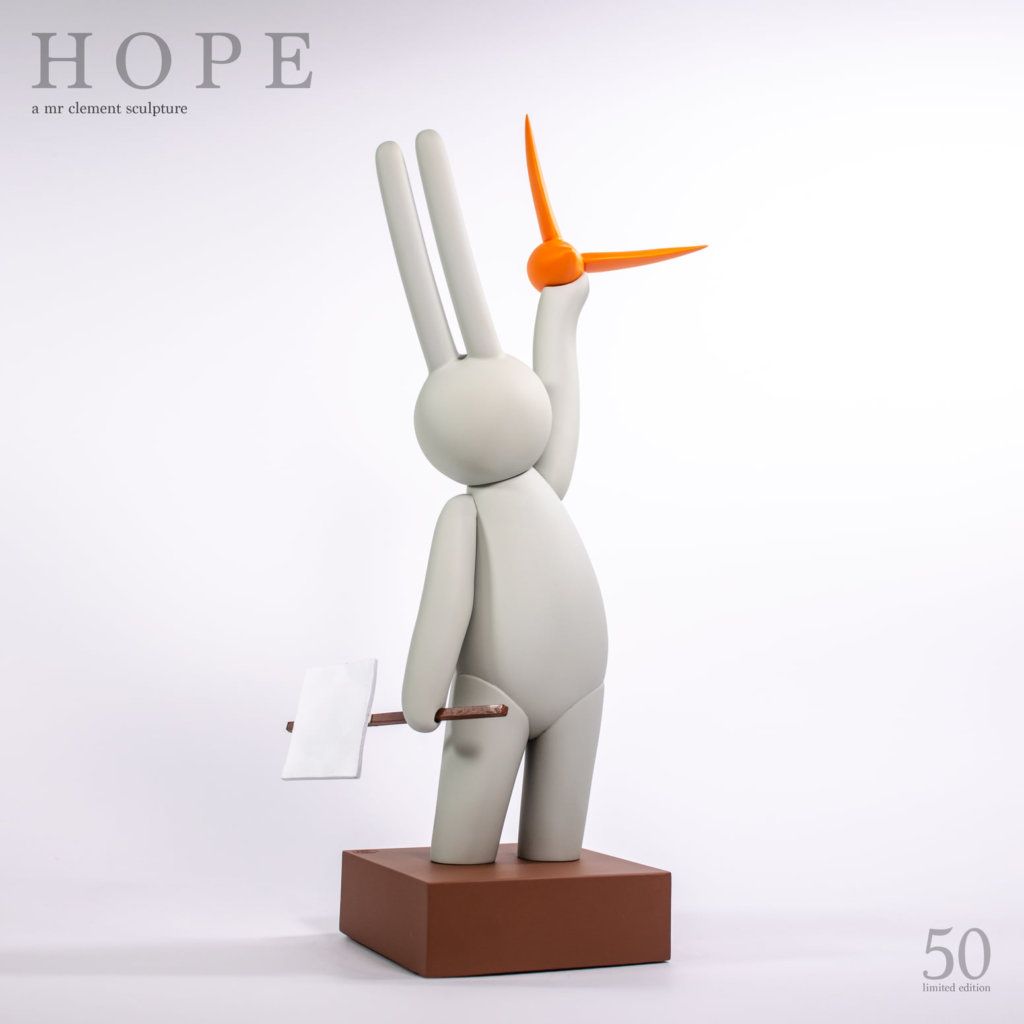 EDITION: 50 limited edition
WHEN: Pre-Order at UTC 23:59 26th March 2021
WHERE: https://www.mrclement.com/shop/
About the artist:
mr clement sculptor and painter
Born in Hong Kong and moved to England in 2003.
Graduated from the Royal College of Art.
Since 2000, he has held solo exhibitions in Hong Kong, Paris, London, Sofia, Munich, Los Angeles, and Chicago in the name of LAPIN WORLD TOUR.
In 2005, he founded LAPIN FACTORY studio in London. In addition to illustration and character design, LAPIN FACTORY also published graphic novels and limited edition sculpture products.
After his study of the Master of Fine Art at the Royal College of Art, London in 2009, he has focused on making sculptures and paintings. His work has been collected by galleries and museums, for example, the La Casa Encendida in Madrid, Spain, and the Museo de Arte Contemporáneo de Monterrey of Mexico, etc.
In 2017, he moved to Taiwan and explored the possibility of using ceramic and porcelain as a medium for his sculptures.
Find Mr Clement via
 [email protected]
 BLOG
 TWITTER
 FACEBOOK
 WEIBO
 INSTAGRAM
If you want to get your Designer Toy news first, you should look to download our new TTC Mobile App. Designer Toy news direct to your smartphone. No dealing with social media algorithms.
IT's FREE.