Right when you think the united colours of Benetton had enough colours to choose from, in comes FLABSLAB's FuckFakeFriends [Junior] As they quote "Who needs BFF when you have FFF?" Plus you get a choice of 3 different colours! Standing or we should say resting at 4.75 inches tall is the perfect hand sign for your FFF, HA. You could easily fit them in your pocket and whip it out if some idiot invading your personal space since Covid is still around. Guaranteed 100% unoriginal, 100% FAKE but what you get is a girth of comedy.
If you're prudish, look away now. FuckFakeFriends Fuckyoulah is our usual way of greeting friends and foes alike. We've now made it into a piece that is dedicated to all the hypebeasts of the world. – FLABSLAB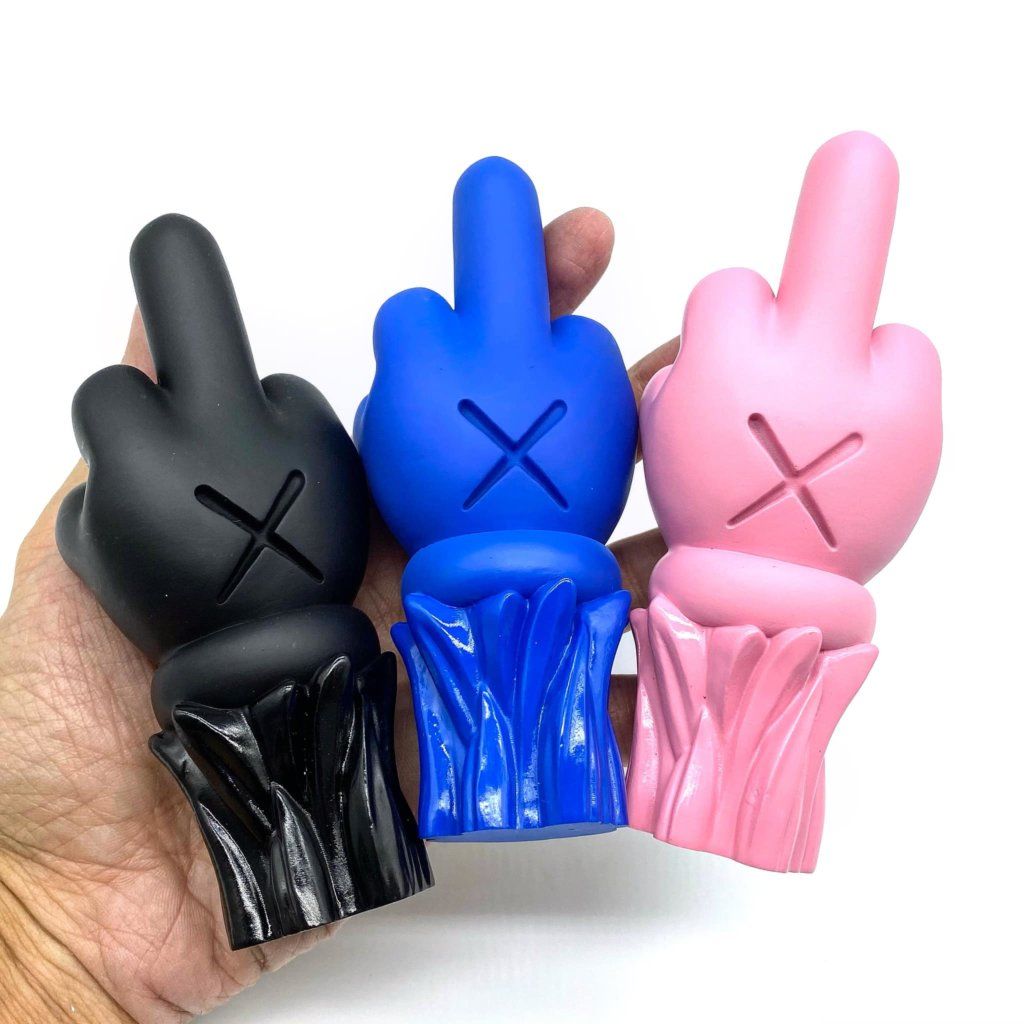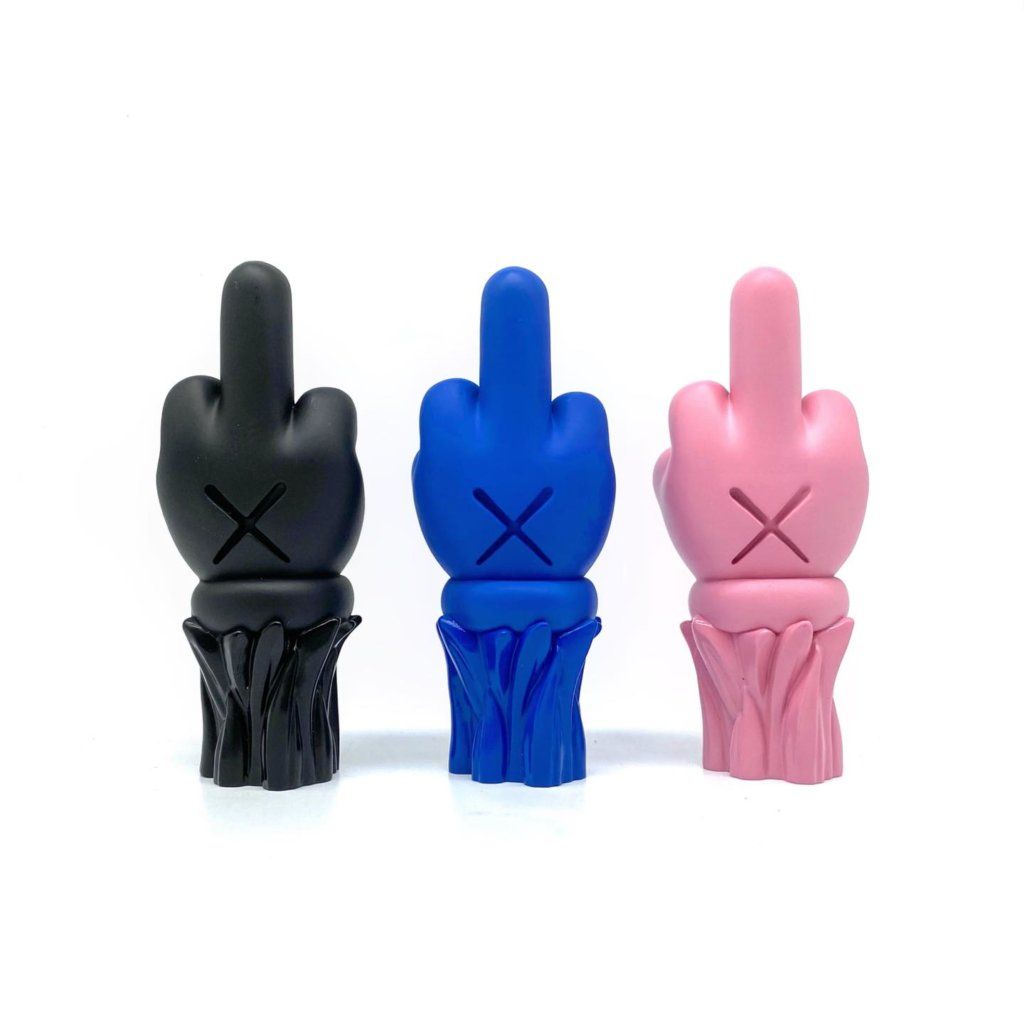 Cast in resin
Stands approximately 12.5 cm or 4.75 inches tall
WHEN: NOW
WHERE: https://flabslab.bigcartel.com/
PRICE: $80 USD each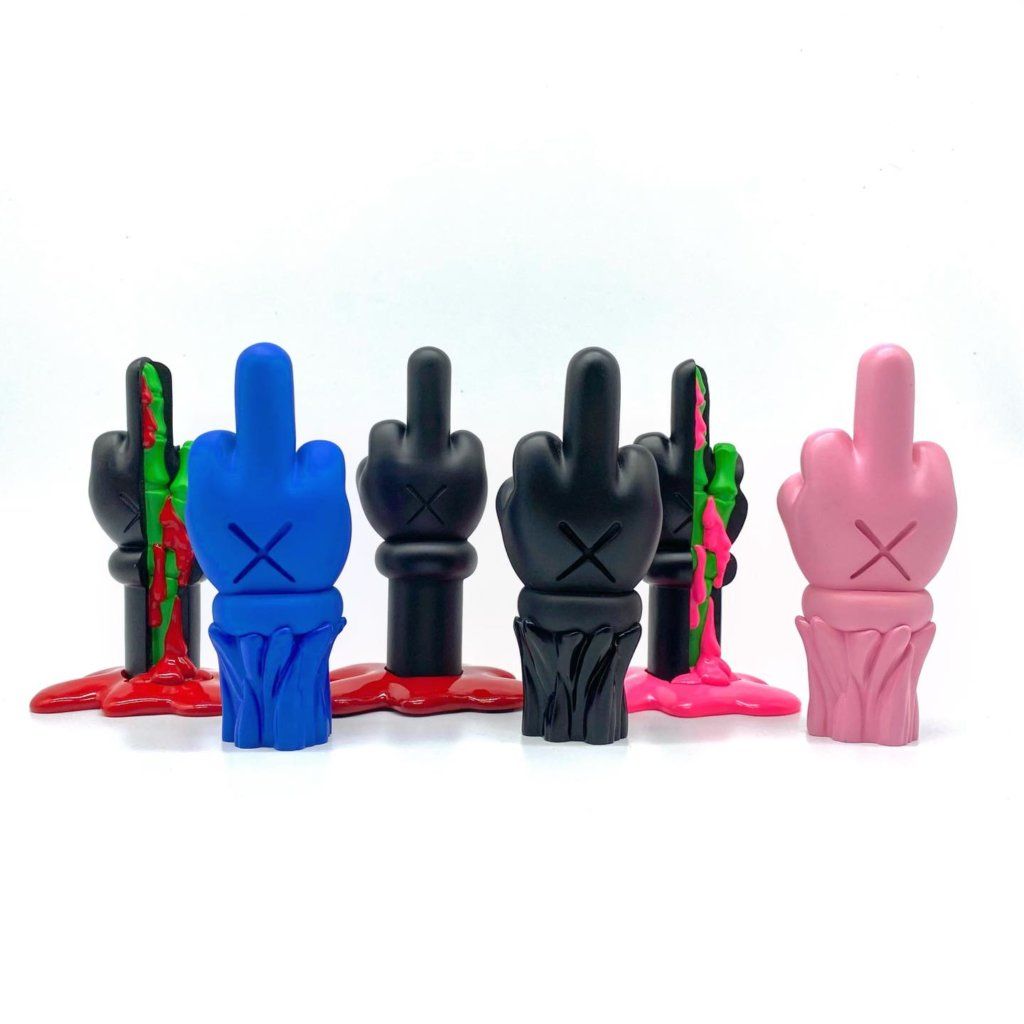 http://www.flabslab.bigcartel.com/ for more Fuckyoulah karma.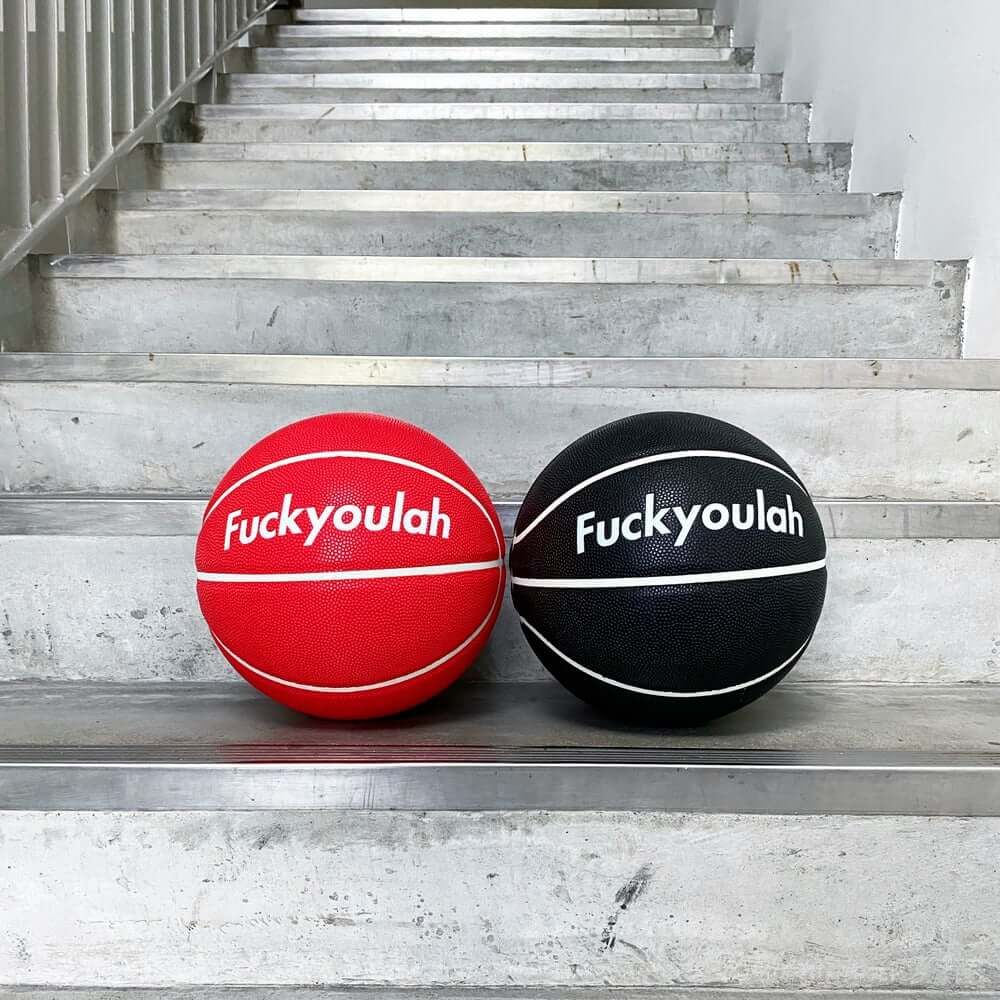 If you want to get your Designer Toy news first, you should look to download our new TTC Mobile App. Designer Toy news direct to your smartphone. No dealing with social media algorithms.