Ground shaking news coming in from Emergency Toys x Ben Sanair! they return! two new characters are out in the wild! like we said last month HERE, Let's face it, Emergency Toys has been on our pulse for over 2 years ago since we laid our eyes on EMERGENCY Toys designs like Apple KNIFE the Vegan Vampire and the RIDE series just to name a couple. 2021 brings collaboration and a physical release as Emergency Toys links up with prints, poster and books mastermind Ben Sanair of La General Minerale to present to you all Infernal Monsters Series!
These Europeans thirst for Kaijus have seen the birth of Ben Sanair designs get turned into designer art collectables from Emergency Toys and marking the path for the Infernal Monsters Series with the mascot the first of the 14 Infernal Monsters! Time to call 999, it's EMERGENCY TOYS he's out to take our bank account and shelf space! Ha. After endless Years of IG spying, seems like France based artist EMERGENCY TOYS is ready to take his freaking awesome prototypes into the final has released Emergency Toys x Ben Sanair Infernal Monsters Series. NOW COMES HORNMAN AND RINOBRAIN joining the Infernal Monsters Series crew! HORNMAN AND RINOBRAIN IN THE SAME PACKAGING
MORE FUN ! MORE MONSTERS !
6 CM HIGH RESIN FIUGRINE
MIXED COLORS FOR EVERY PACKAGE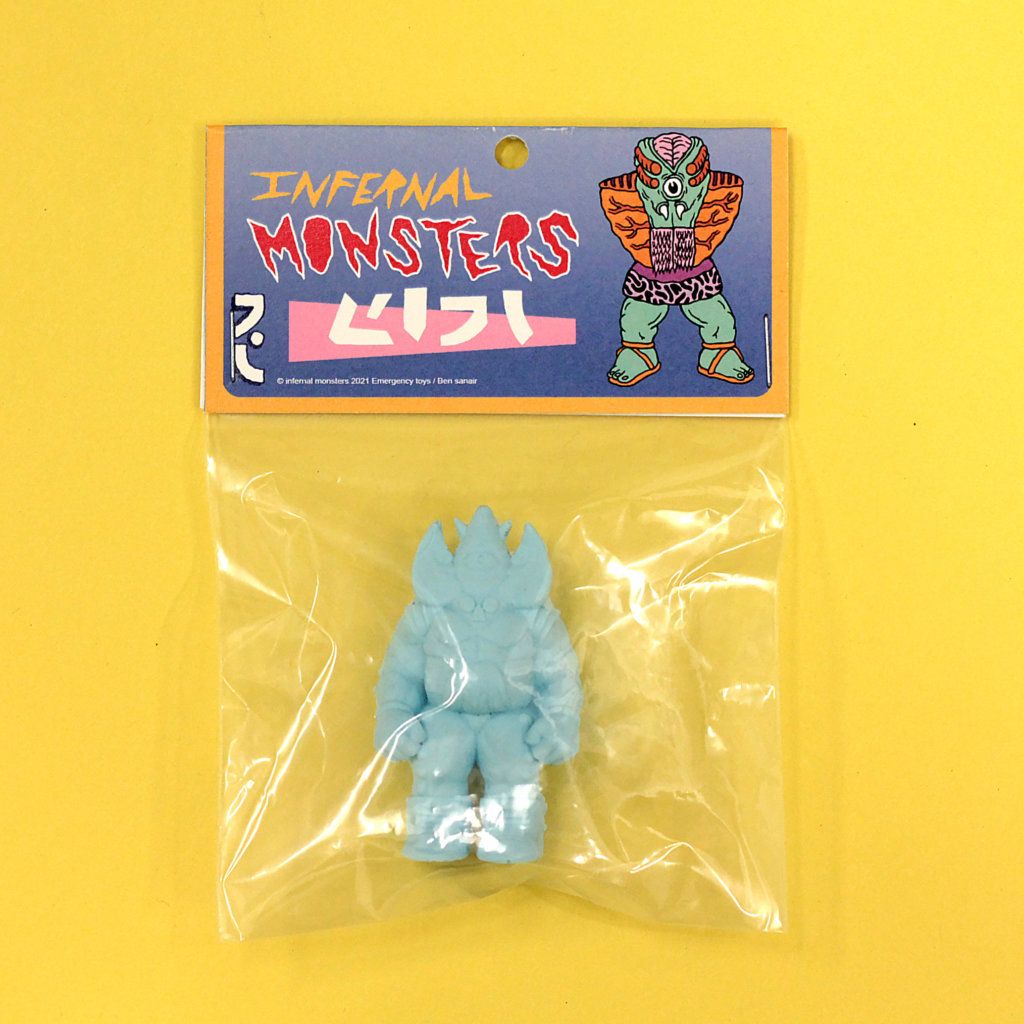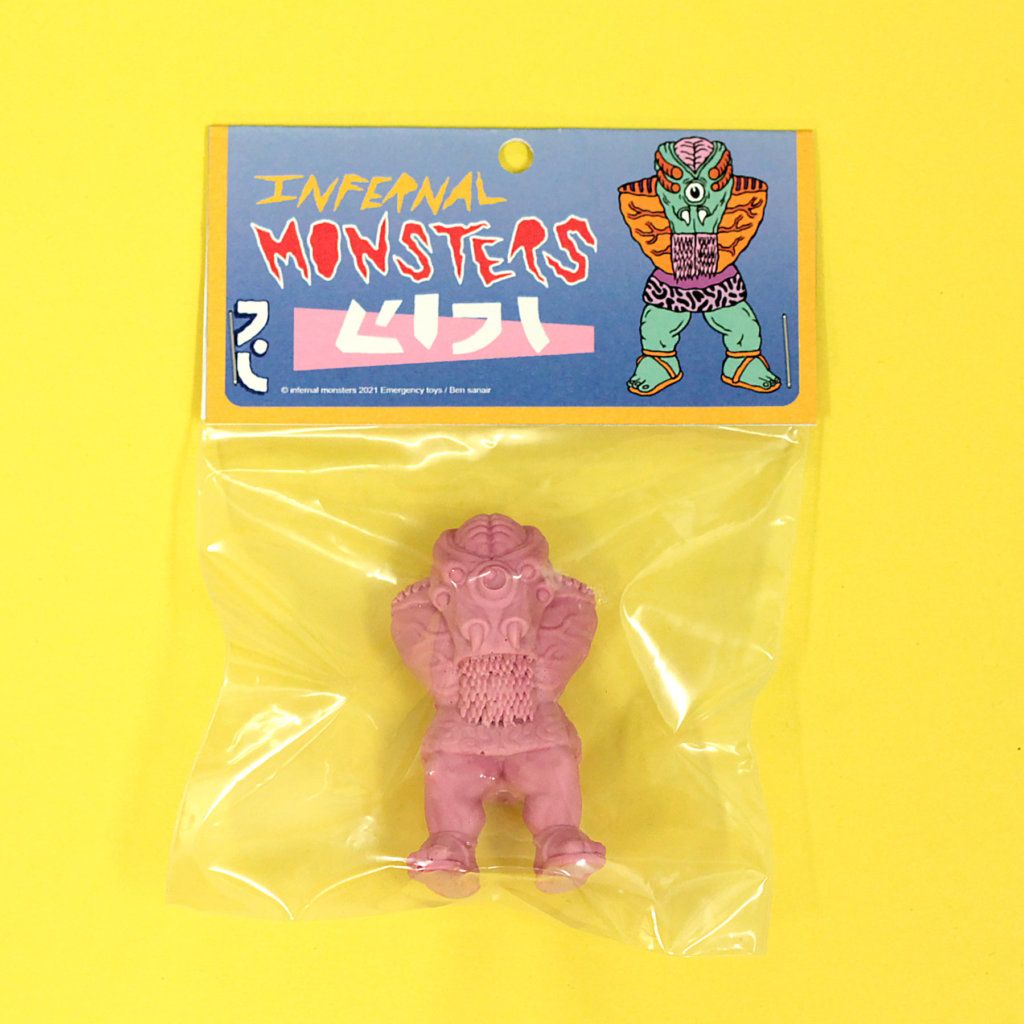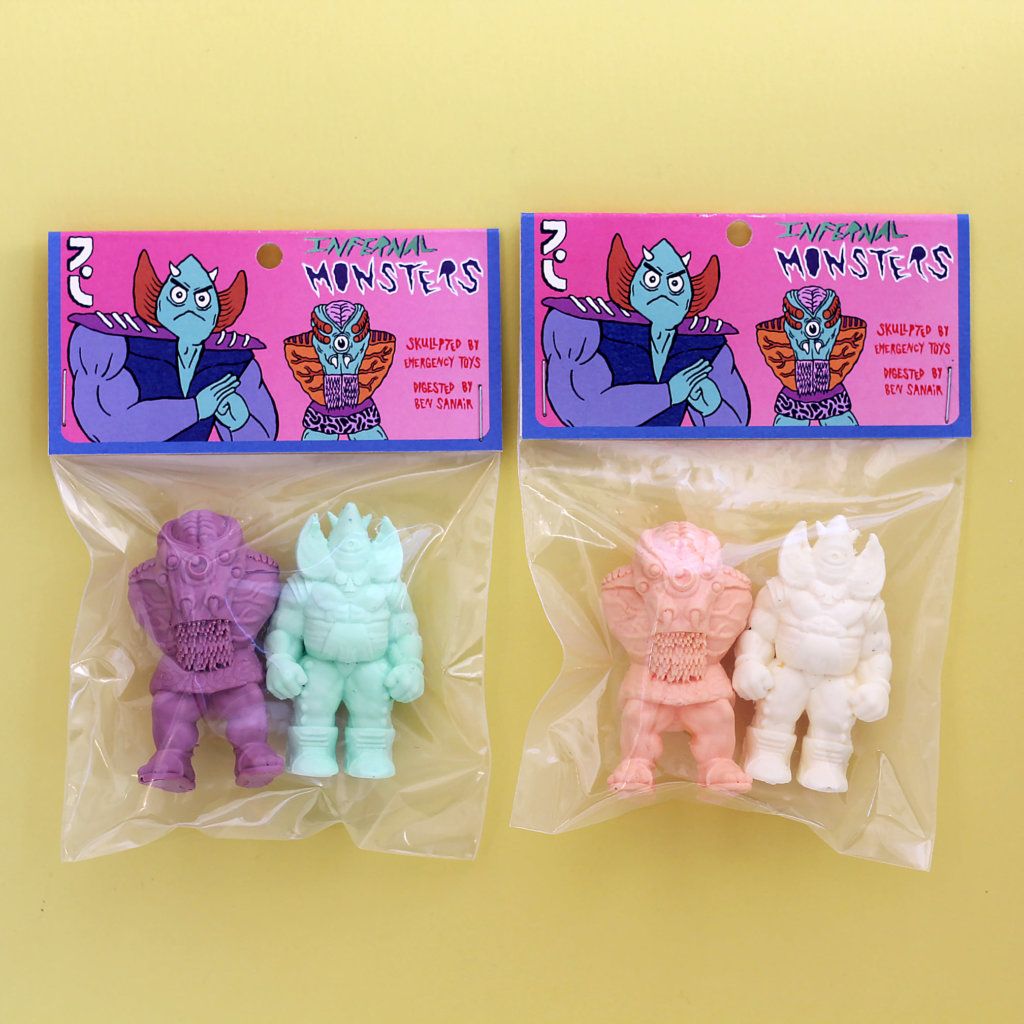 INFERNAL MONSTERS
Emergency Toys and Ben Sanair
14 mini-figures 6cm.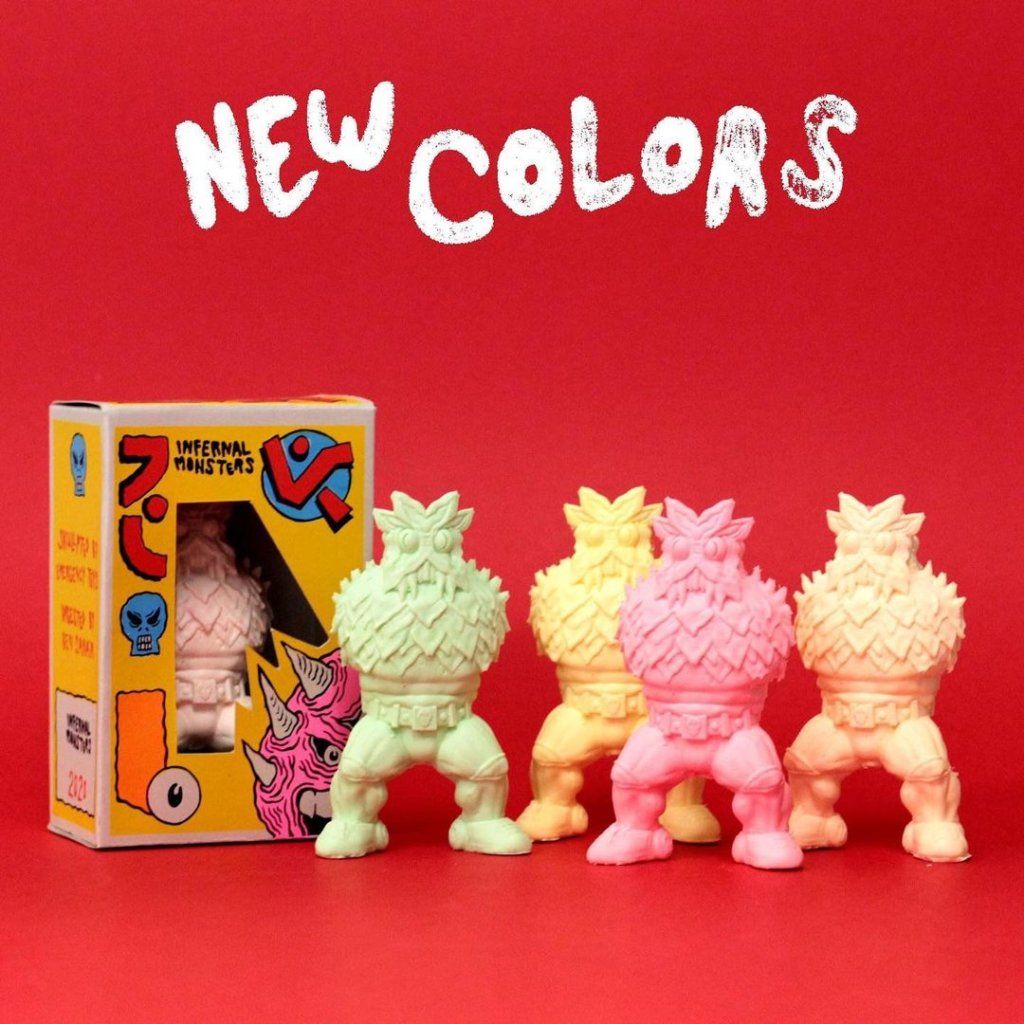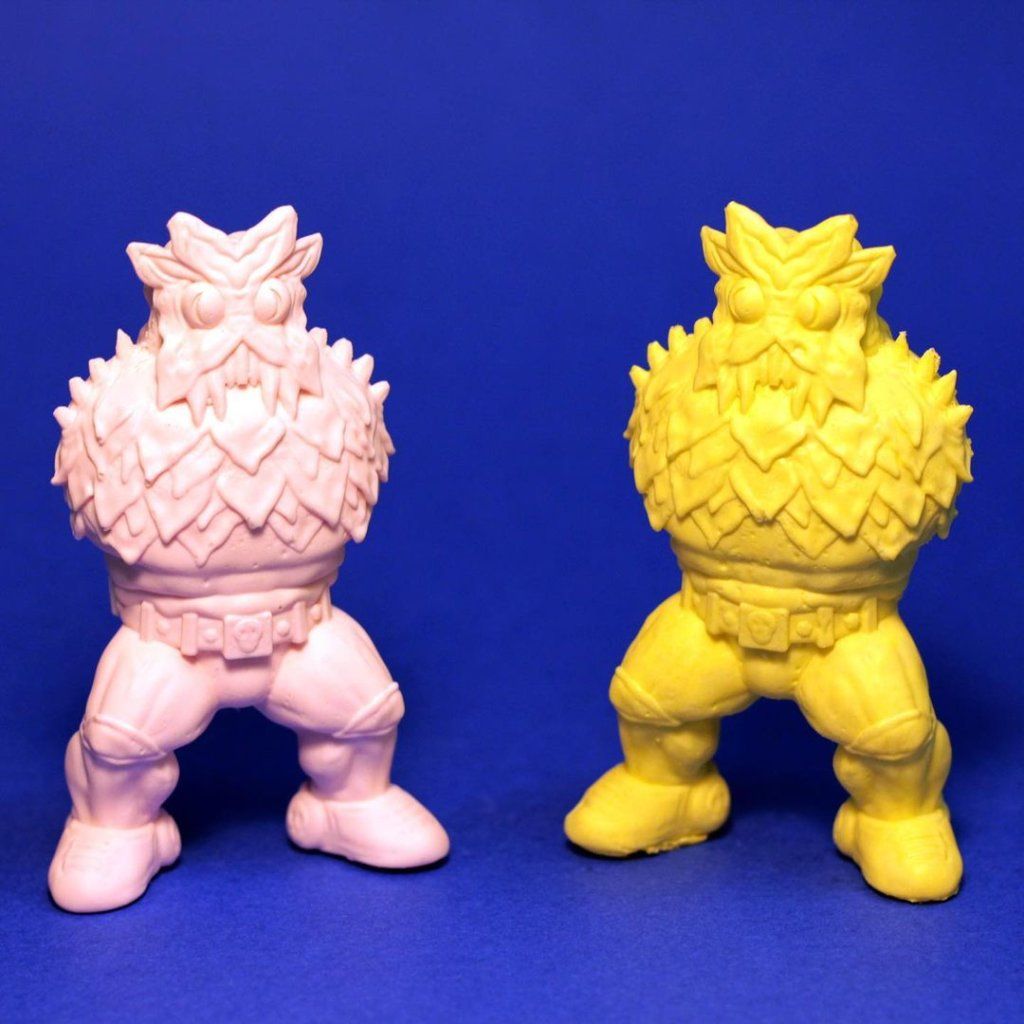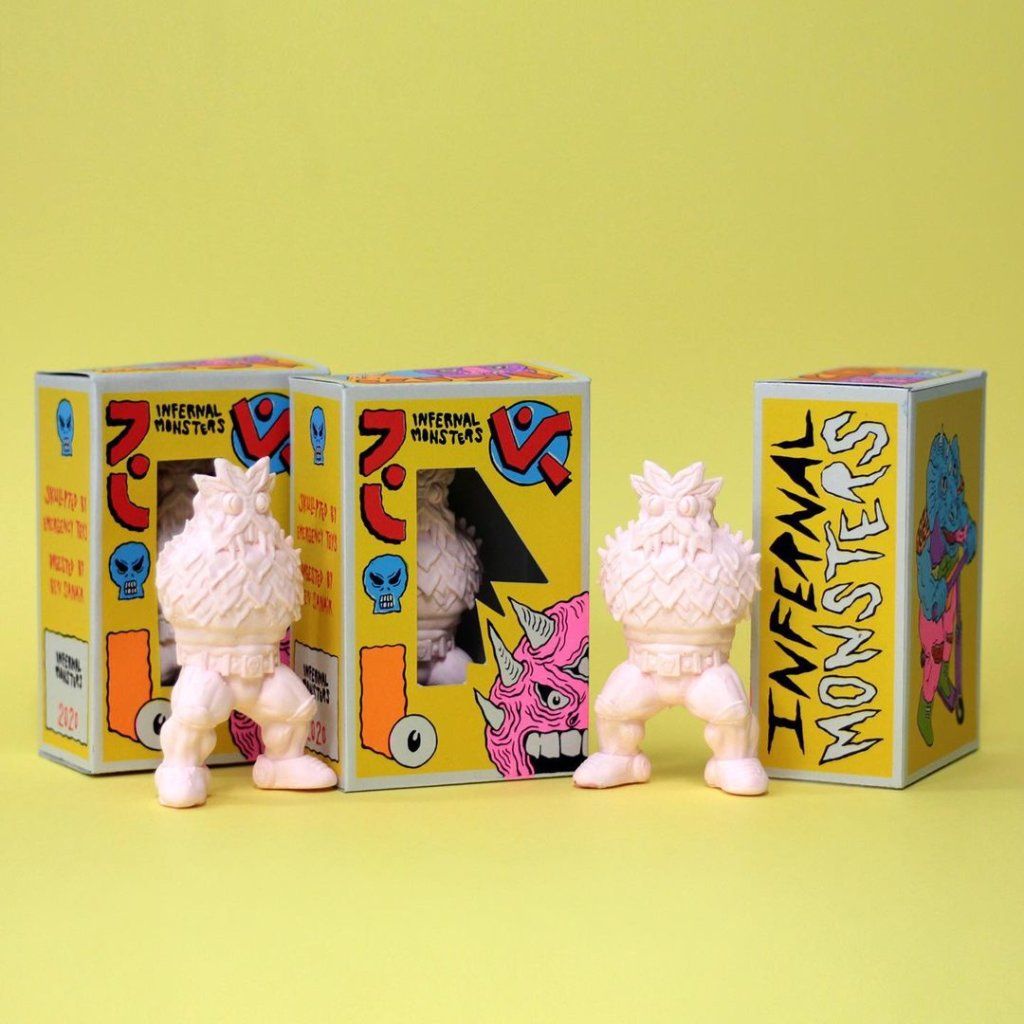 Boxed in a luxury 5 colours screenprint on chrome paper box and it's numbered.
INFERNAL MONSTERS FIGURINE IS 10 CM HIGH.
SCULPTED BY EMERGENCY TOYS AND MOLDED AND CAST BY BEN SANAIR.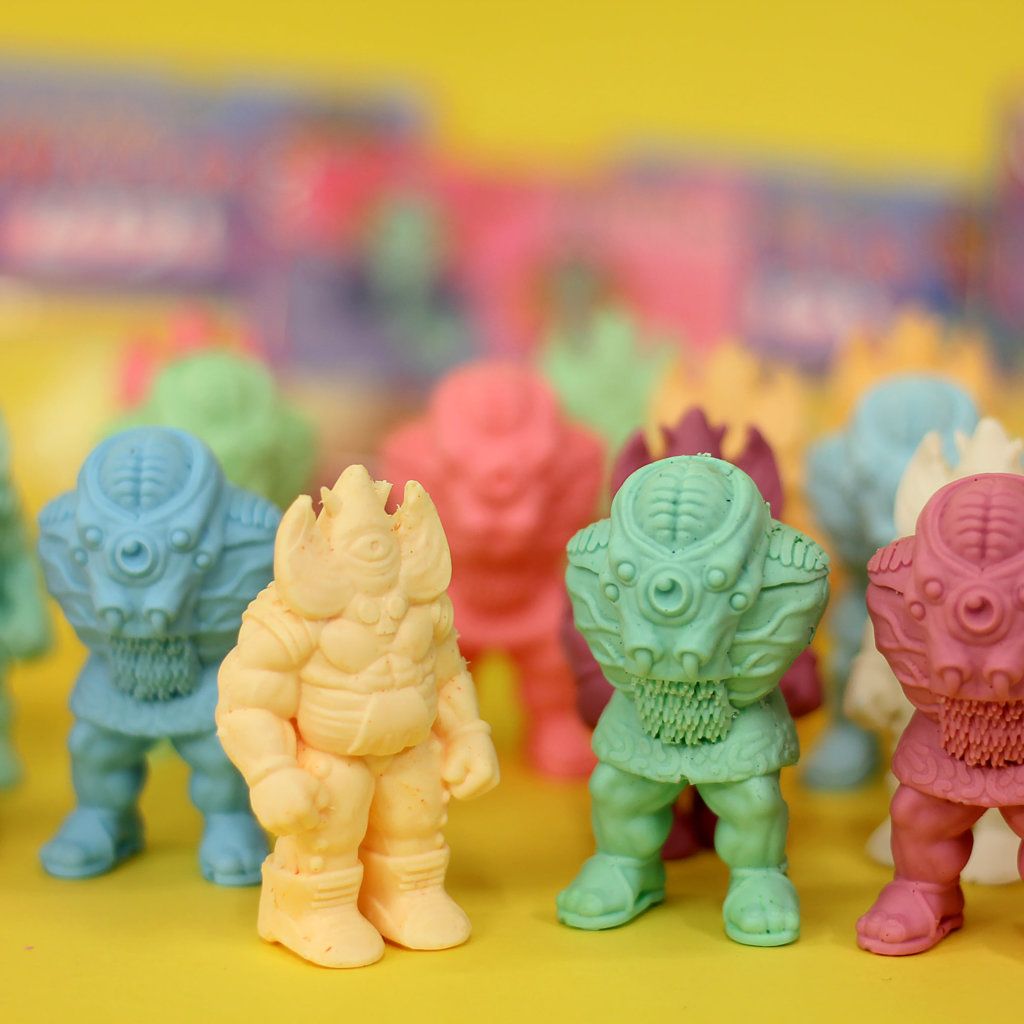 WHEN: NOW
WHERE: http://lageneraleminerale.net/shop.html
PRICE: from 25 – 60 Euros
LOOK SHARP, MORE coming!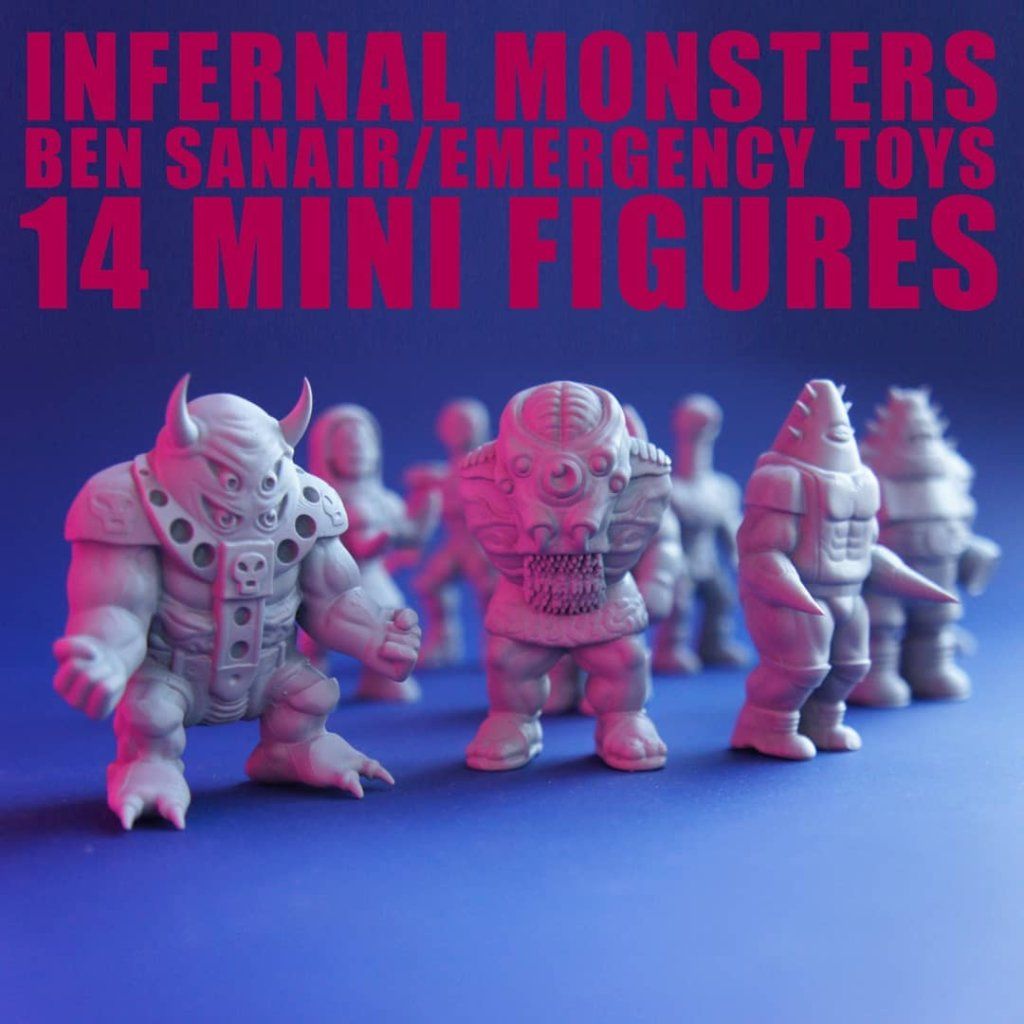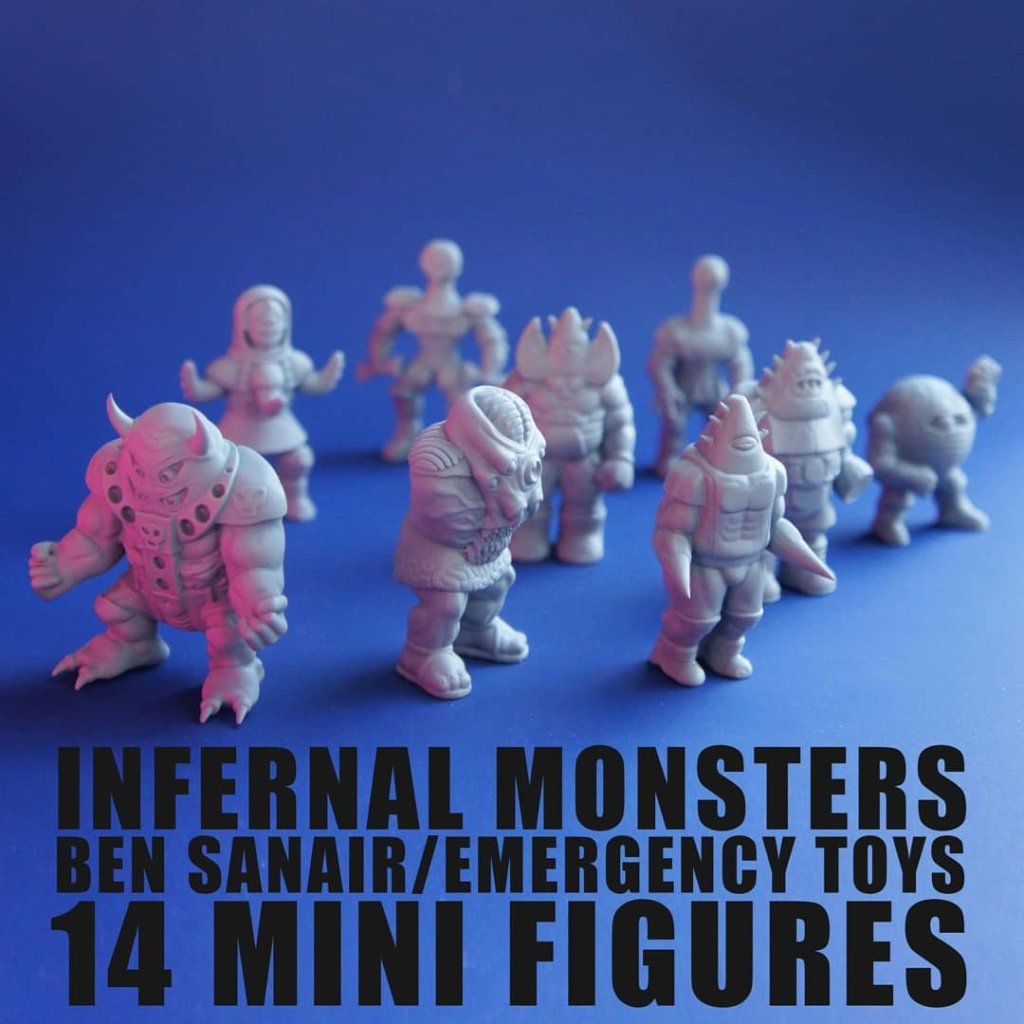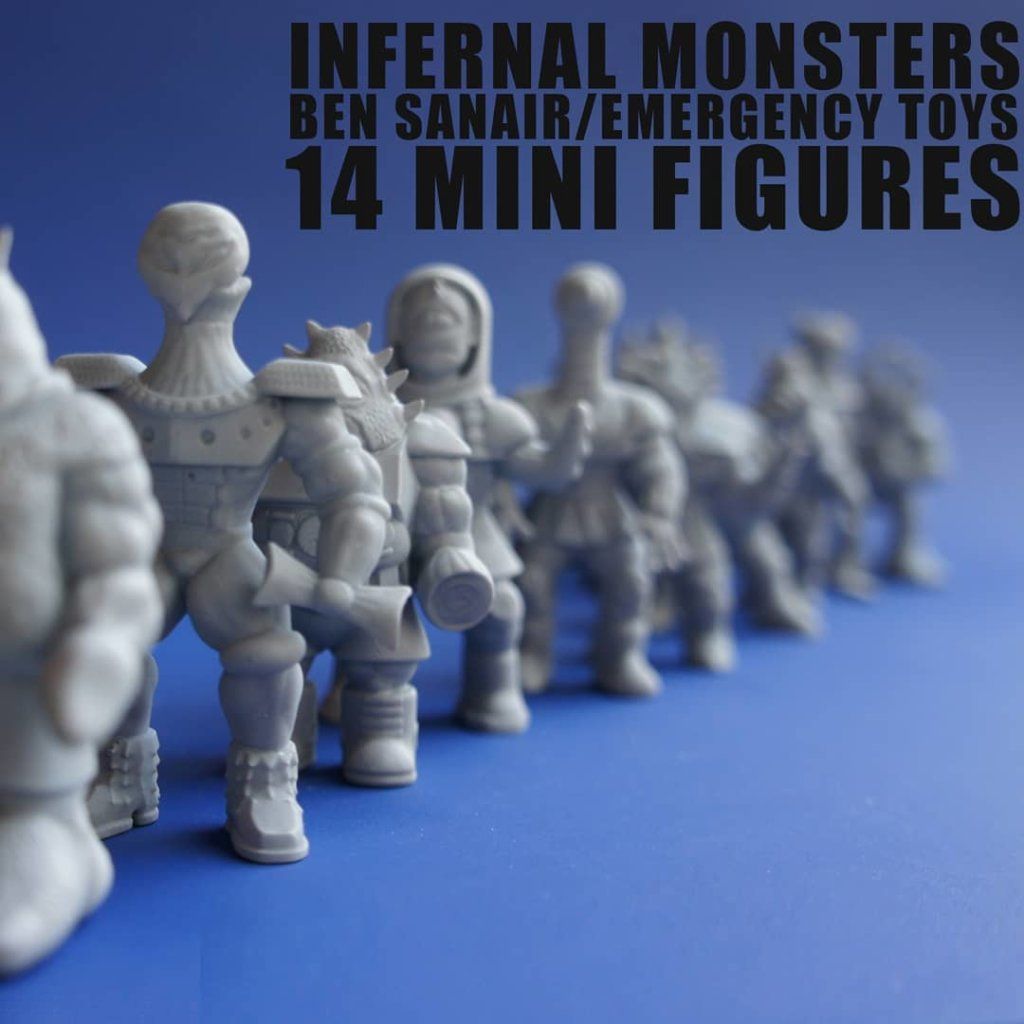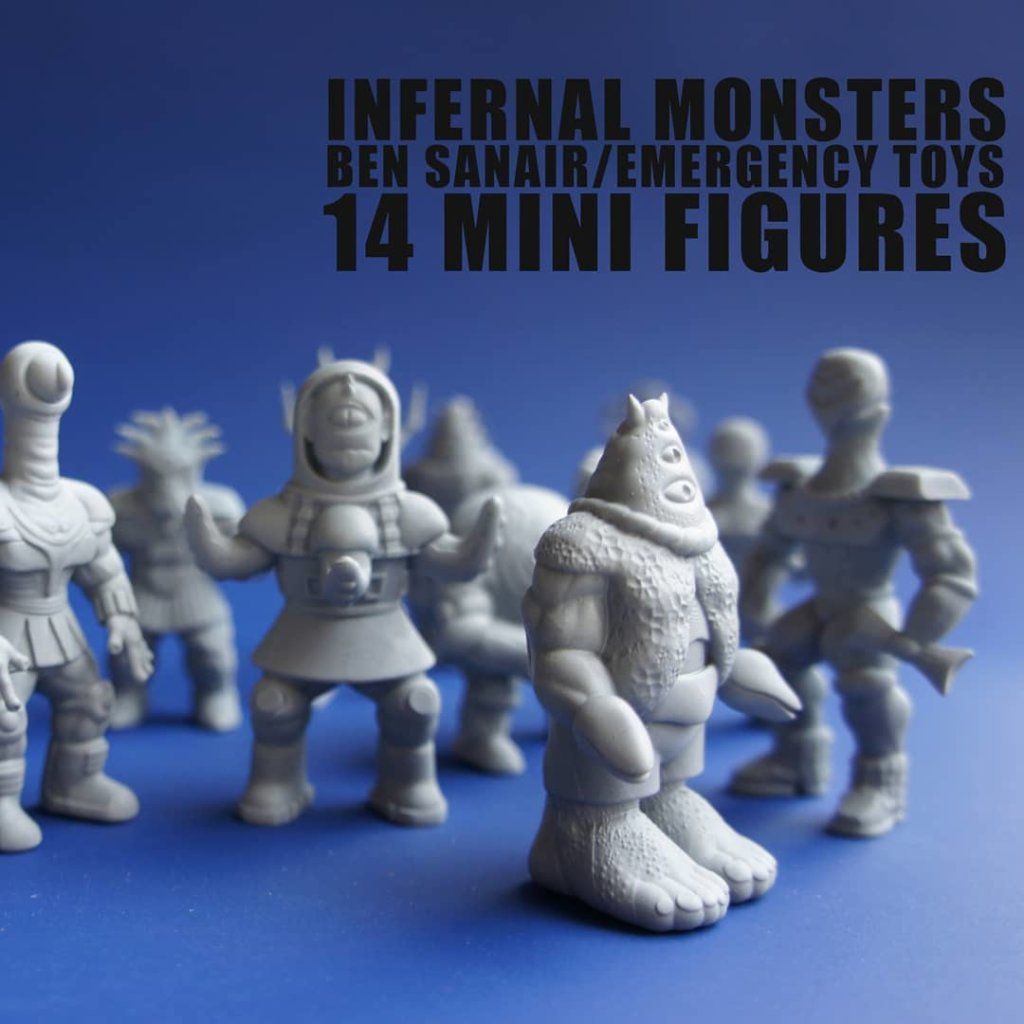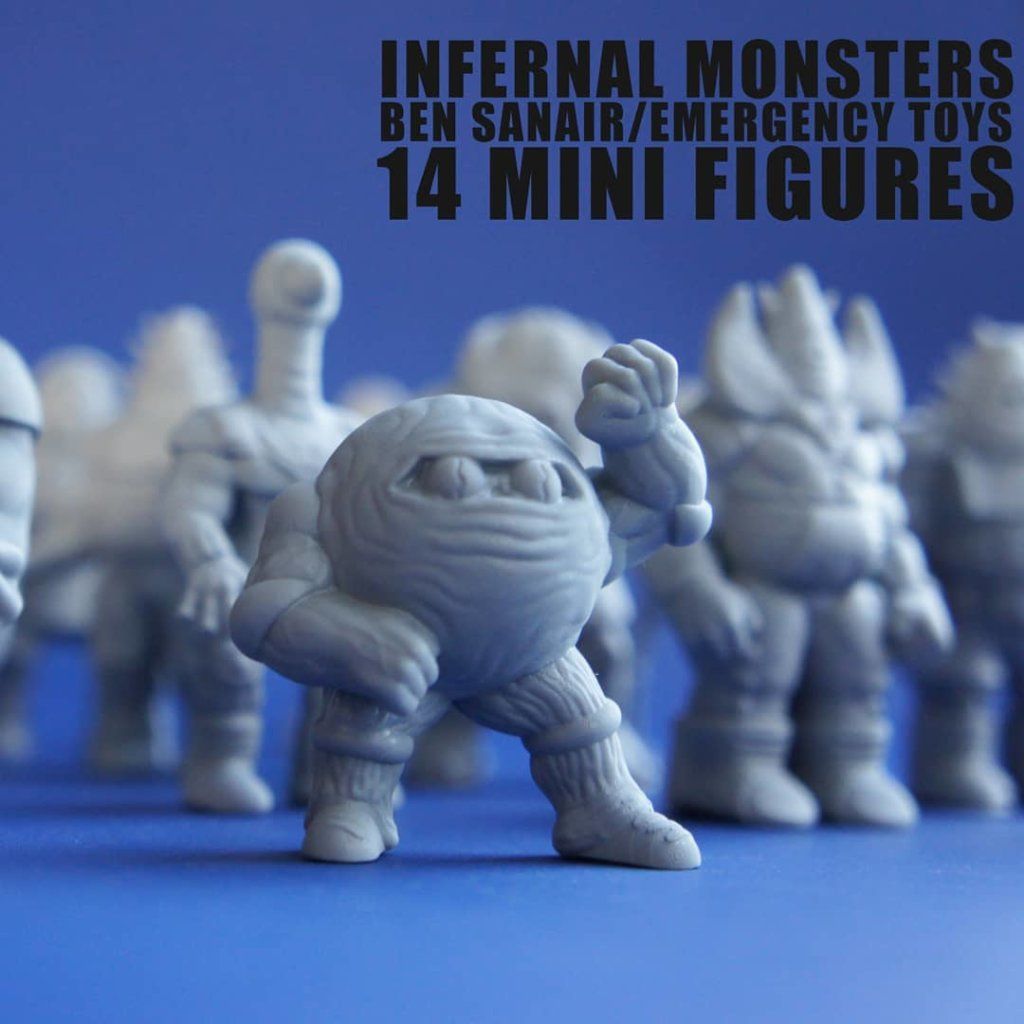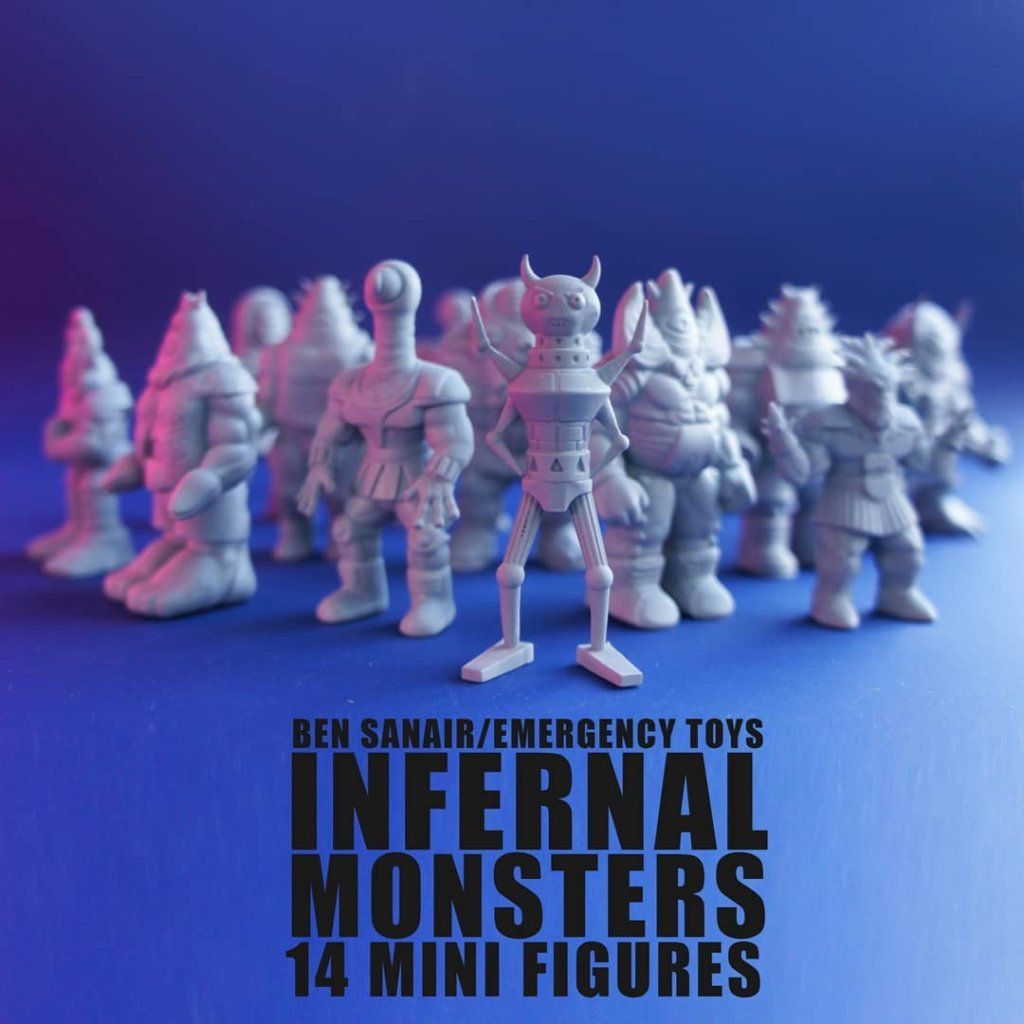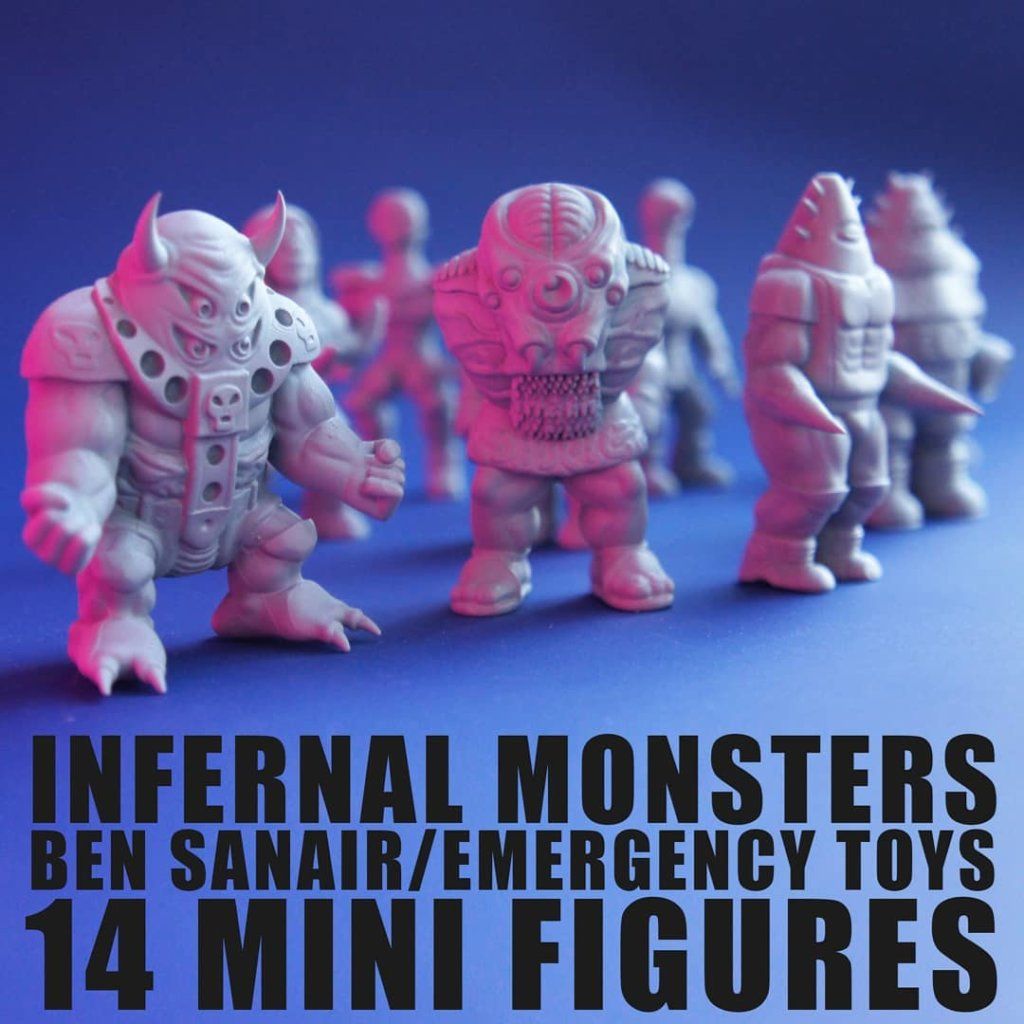 First of many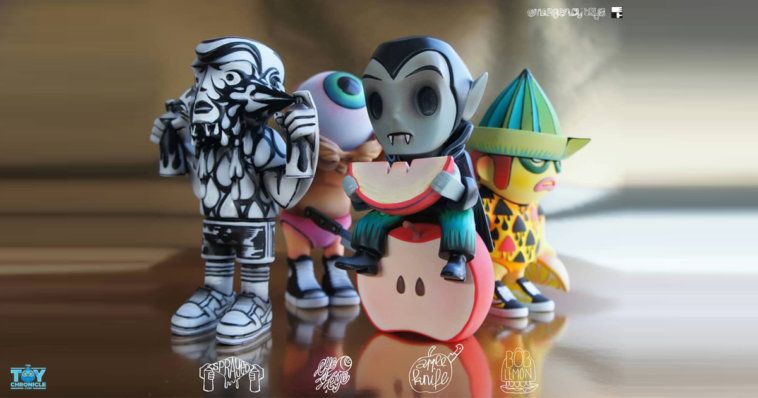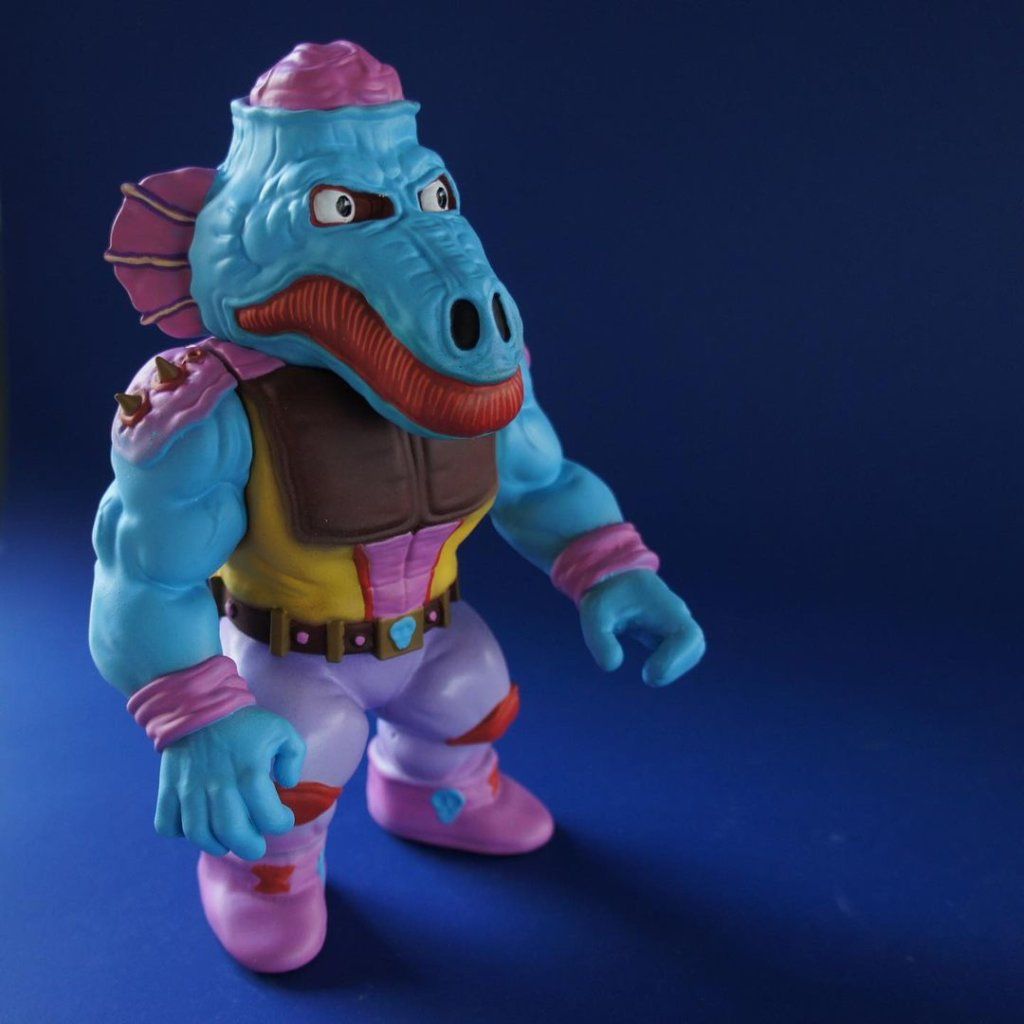 Find EMERGENCY TOYS via Instagram. Hit up Ben via http://lageneraleminerale.net/ Instagram and Turboformat Instagram.
You can get your daily Designer Toy fix from our TTC Mobile App. It's free too! FREE! Download on the iPhone or Android smartphones. Search for "The Toy Chronicle" and all your Designer Toy wishes will come true! Pretty much.
Did we fail to mention IT's FREE.