Mickey the mastermind behind Deathland Vinyl Toy has already cemented himself with nearly 2 years of launching his freaking cool creations like THE YOUNG GUNS and MechaTwins he's giving you the chance to own "Ultra Stone Age Man" taking fuggly to another level, HA. You've heard about the Three wise monkeys embodying the proverbial principle "see no evil, hear no evil, speak no evil". Well, these three Ultra Stone Age Man could define three wise monkeys with a twist, HA. Who knows what the real story behind them, all we know is the fact you have a day to enter for a chance to own these Golden Ultra Stone Age Man from Deathland Vinyl Toy.
"Golden Ultra Stone Age Man" Lottery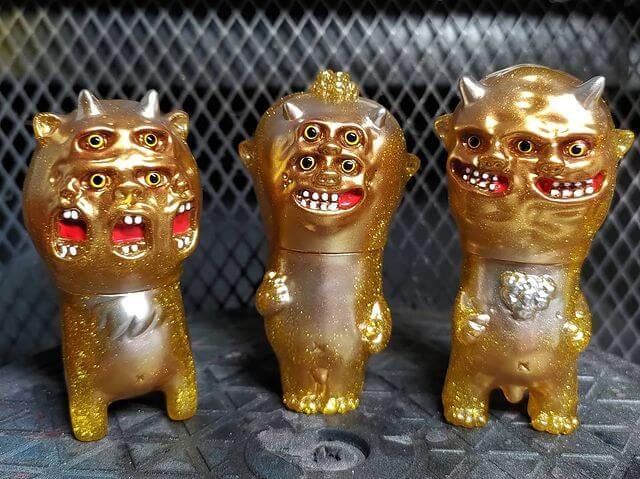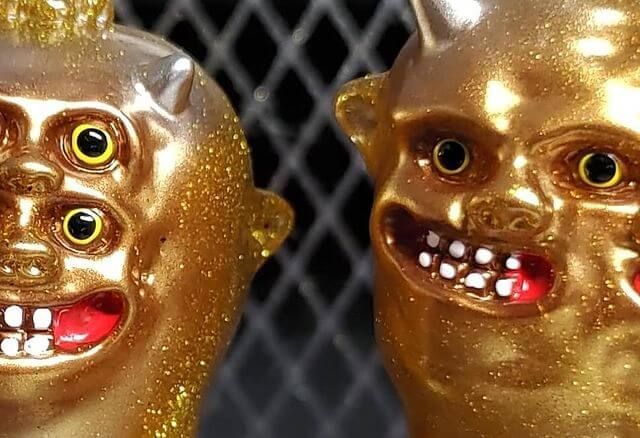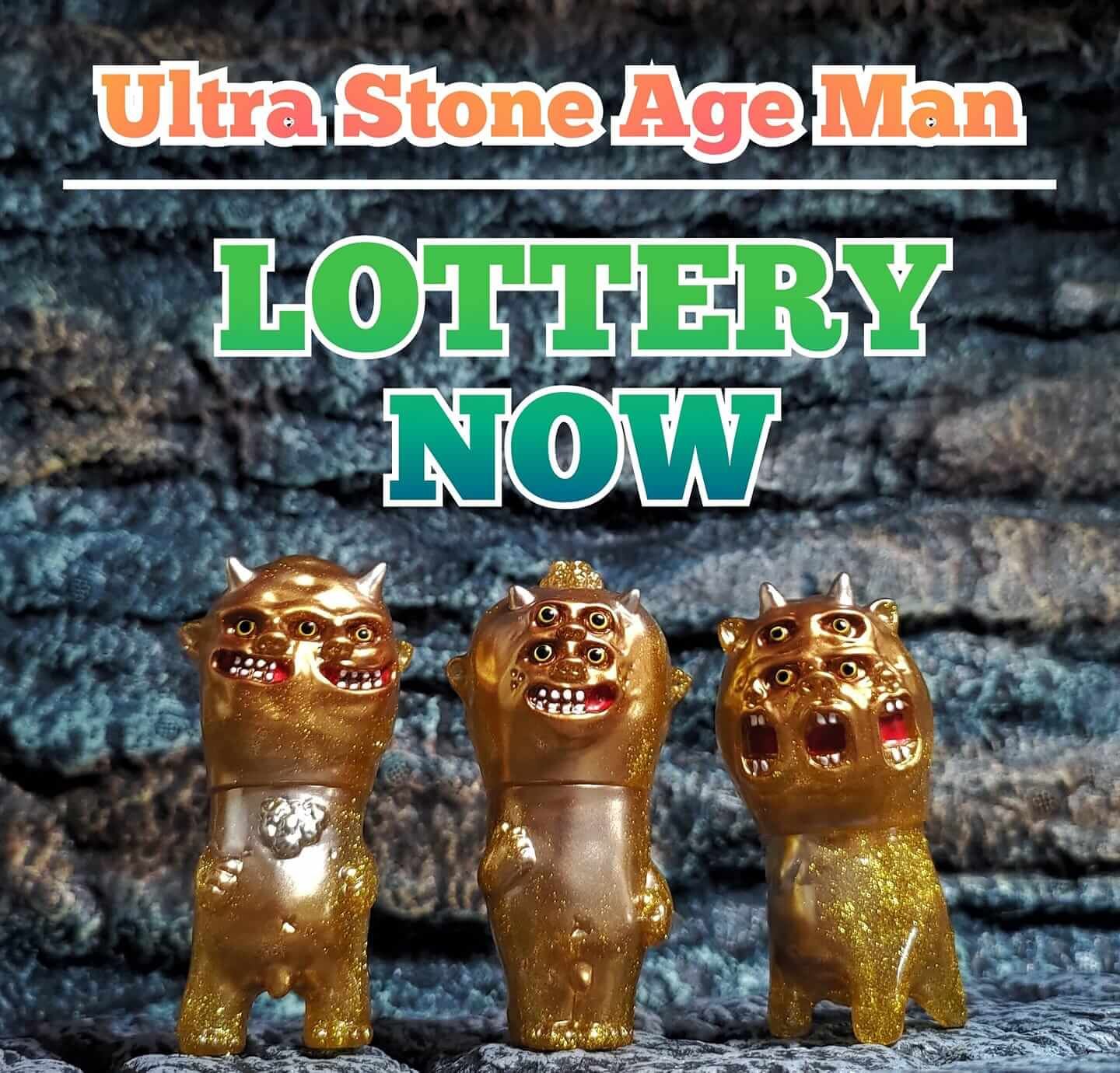 Please carefully read the following details first
Started from now until 11:59pm 9/3/2021 (Hong Kong time).
Price: 350hkd for 1 plus shipping (characters will be sent randomly)
1000hkd for set of 3 plus shipping (three different characters)
*Direct message via Instagram or Facebook the information as listed below :
-product Quantity (1/2/set)
-Name
-Phone number
-Shipping address
-Country
-ZIP
-PayPal E-mail & registered name
*Please do not use a different paypal account to process payment. 
Find Deathland Vinyl Toy via Instagram or Facebook.
If you want to get your Designer Toy news first, you should look to download our new TTC Mobile App. Designer Toy news direct to your smartphone. No dealing with social media algorithms.
It's FREE.