Clear Super Cyborg Cobra B.A.T. comes to Super7!
 While the vintage figure had a hologram to tell you what the B.A.T. figure's mechanical mysteries looked like, the Super Cyborg features sculpted mechanics you can touch and feel.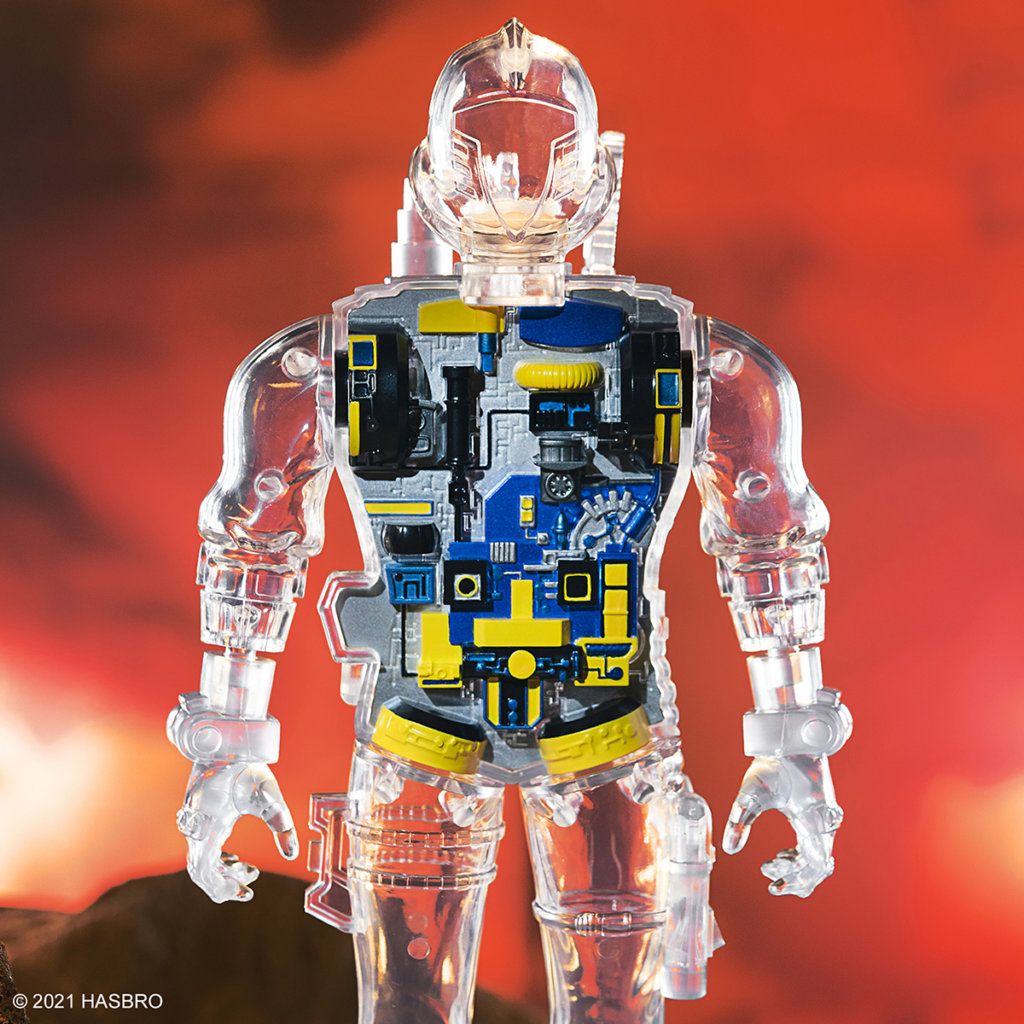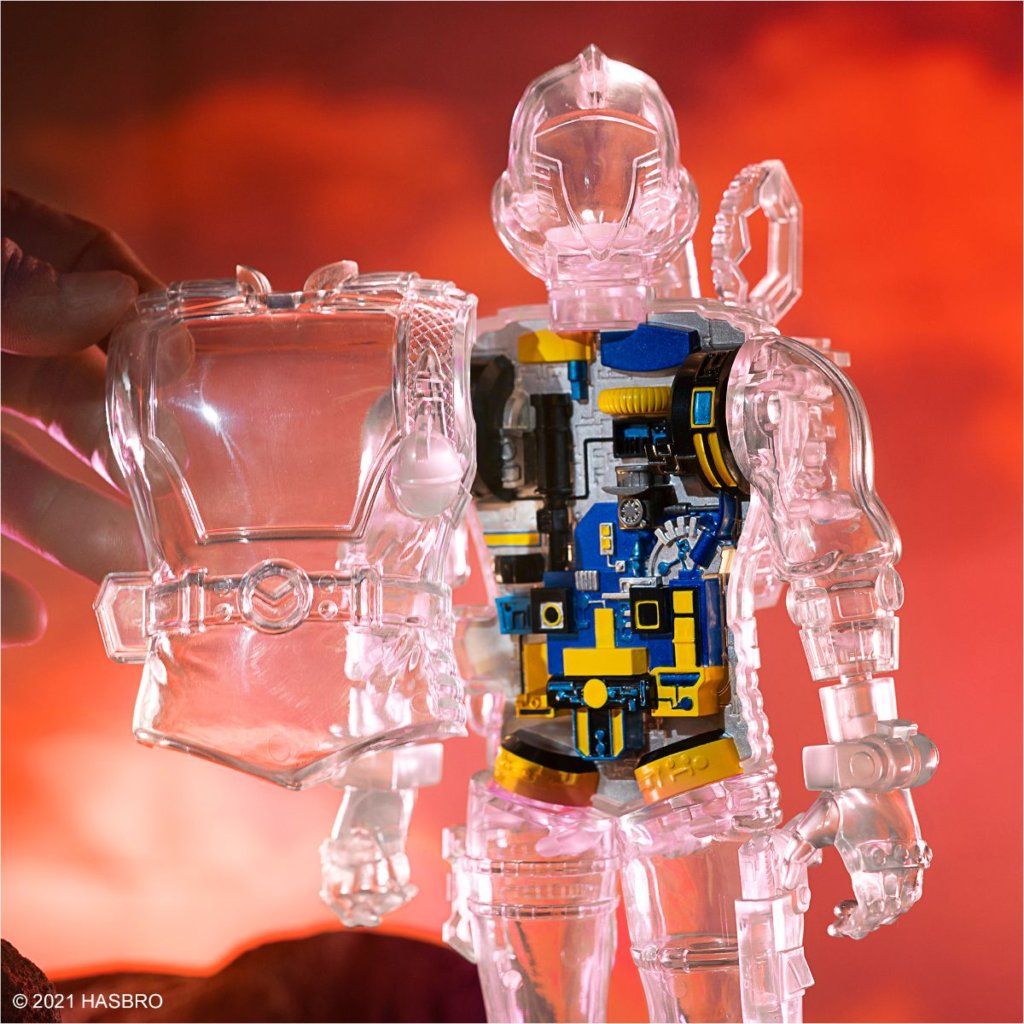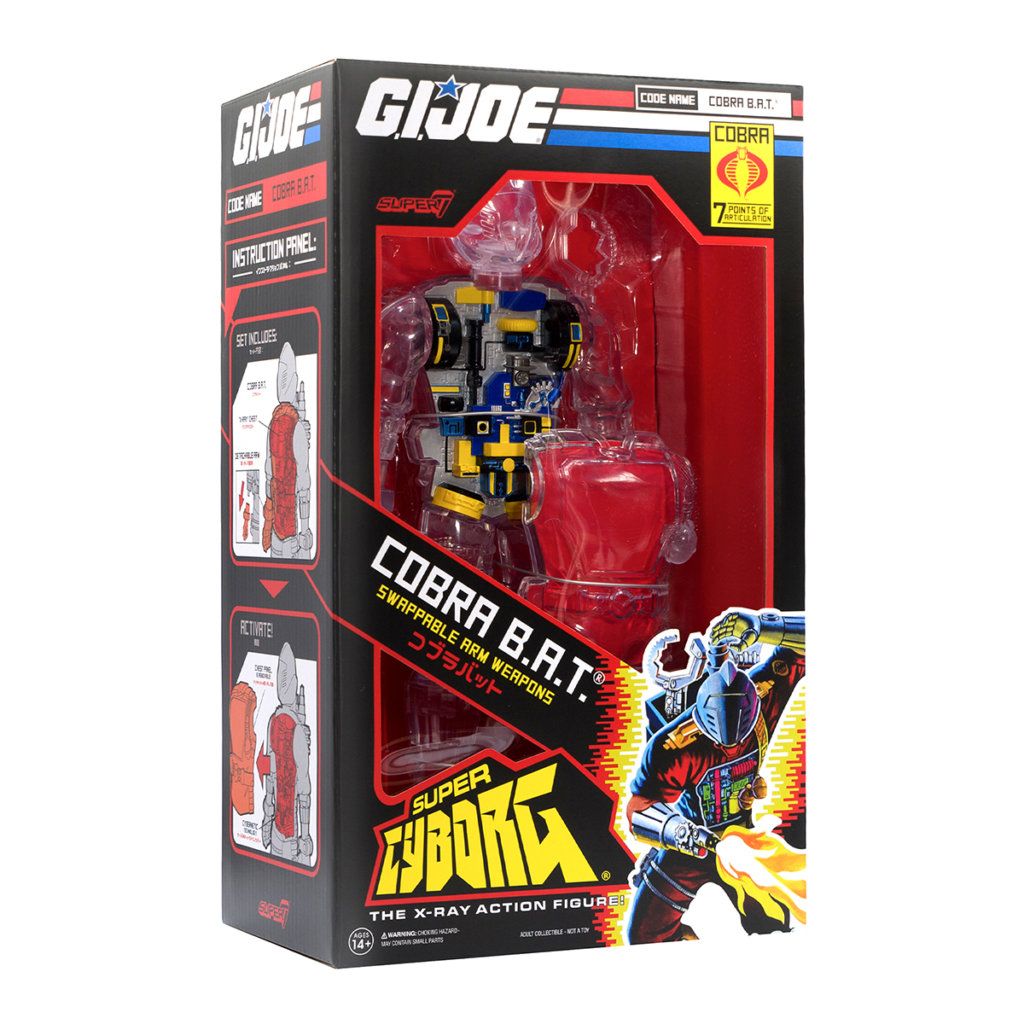 Features seven points of articulation, a removable chest plate, and interchangeable weapons and hands for maximum play and display power!
Available HERE for $75.