It's official! Candie Bolton takes over three of the latest sofubi characters from the world of Grape Brain! Meet the Sho Chiku Bai crew! Custom painted glow in the dark vinyl Sho Chiku Bai set by Grape Brain Rage and painted by Candie Bolton. This set includes Zombie Frog GeboGebo, Zombie Rat Thrilla, and Suckerfish Kamabo. Day or night you will get to see Candie's airbrush and stencil work as the GLOW IN THE DARK outlines of pine, bamboo, and plum blossoms shine through.
The theme for this set is Sho Chiku Bai: aka pine, bamboo, and plum blossoms. These plants are known for withstanding winter and therefore represent overcoming adversity and obtaining success.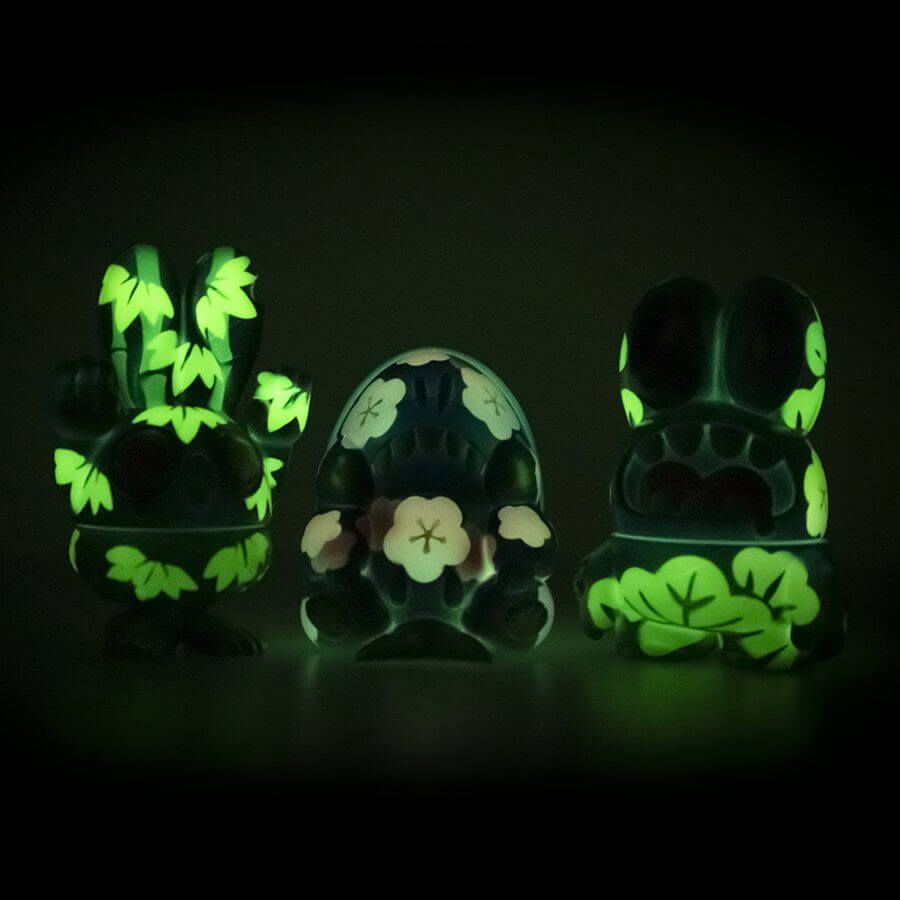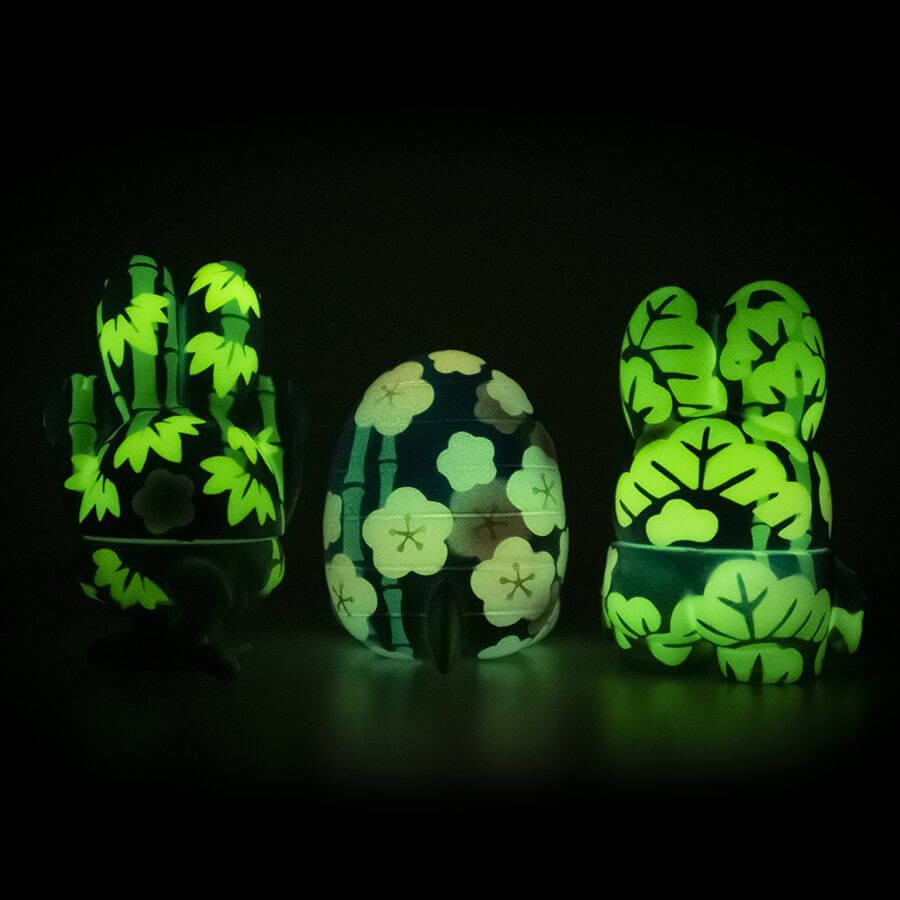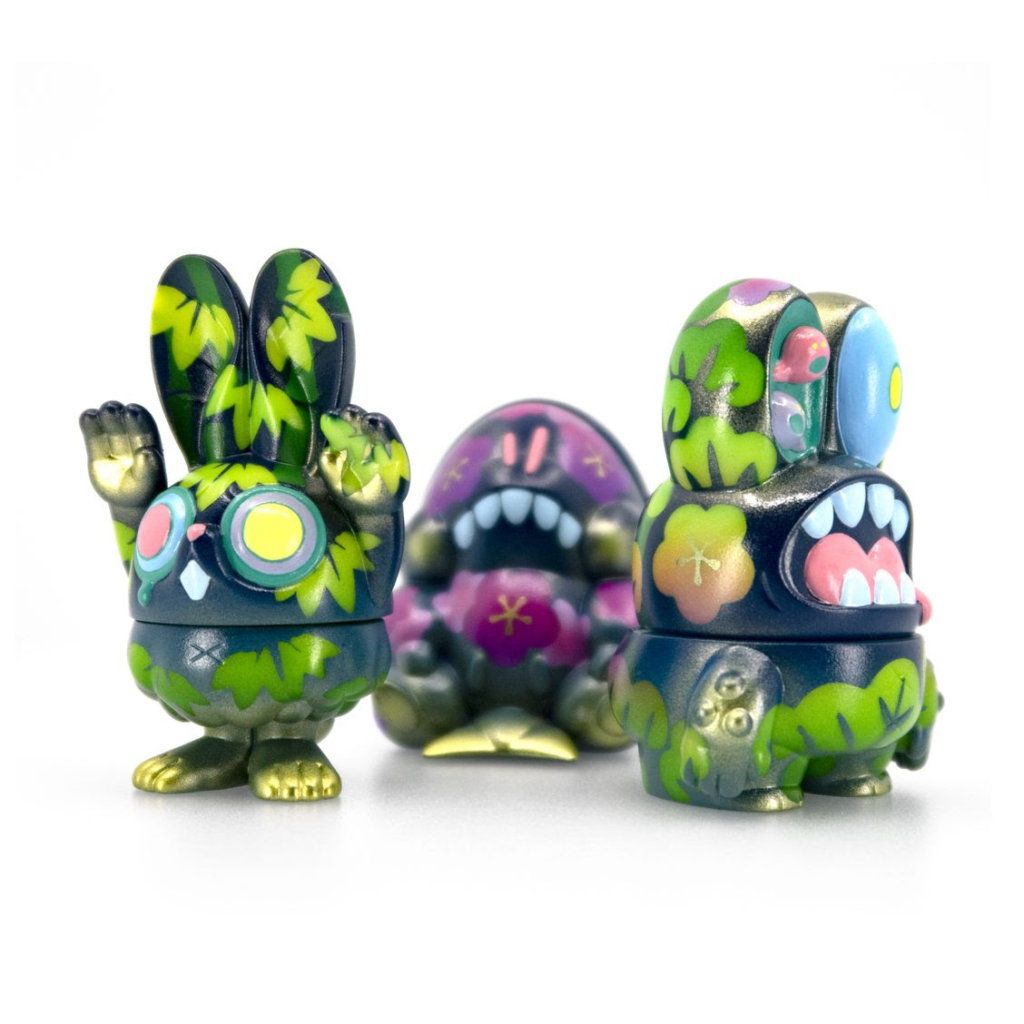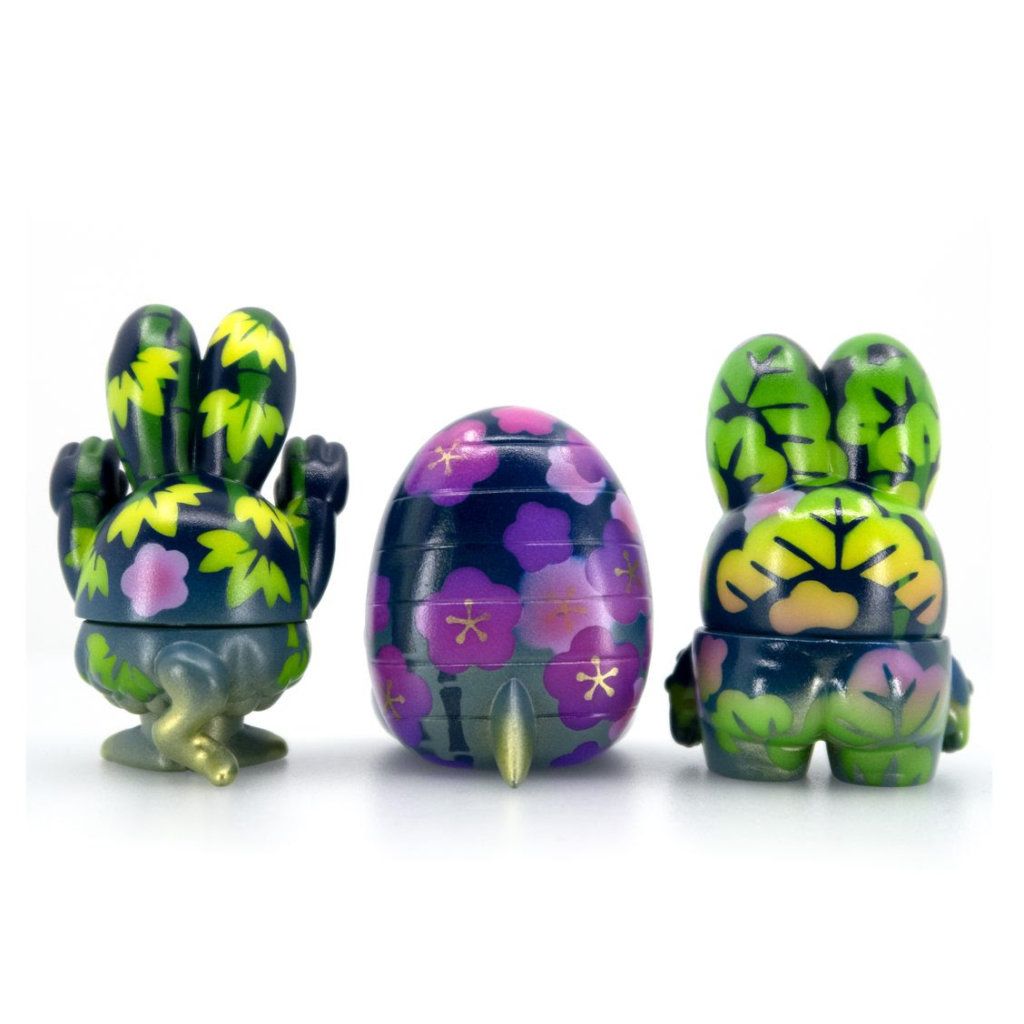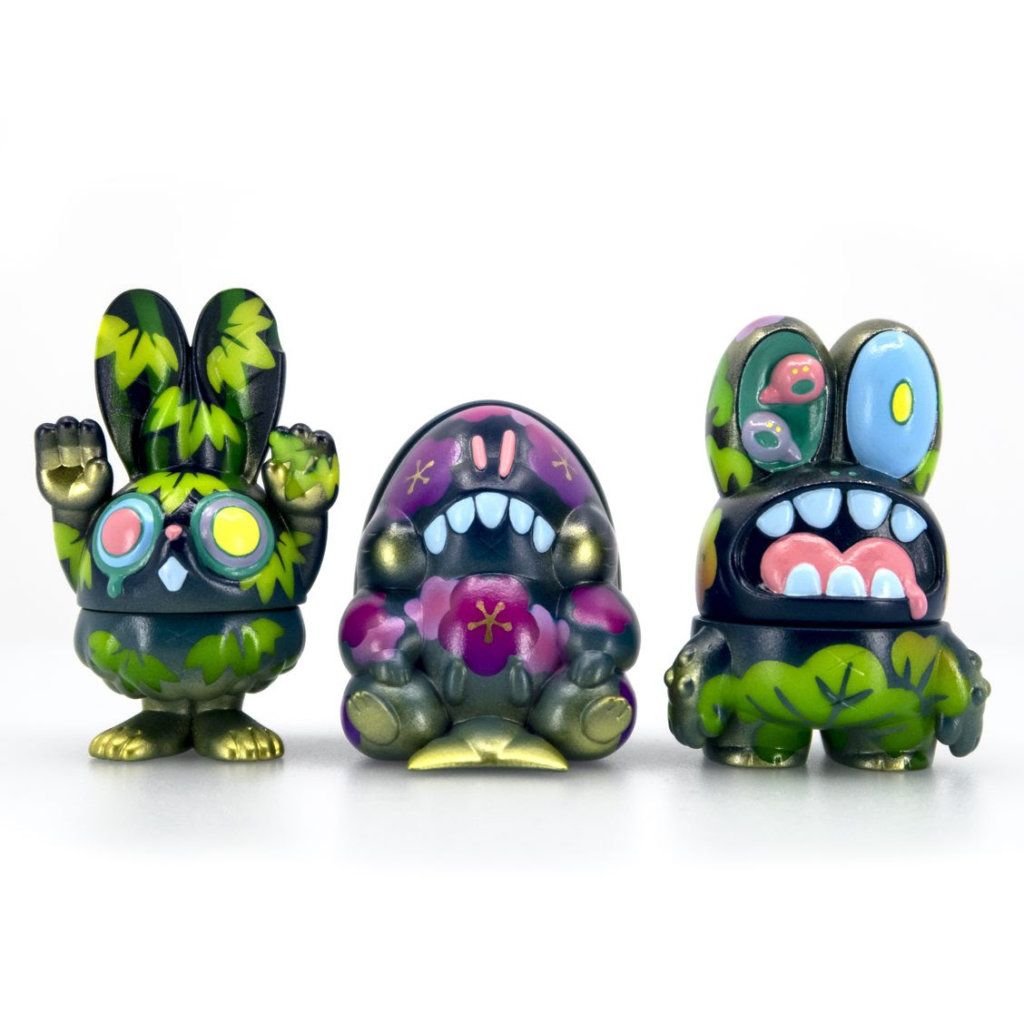 No set will be exactly alike as the patterns will be placed differently on each toy resulting in their own unique paint style.
Limited run of 26 sets, each piece is signed & numbered. Only 20 sets will be available during this lottery, and the remaining 6 sets will be sold by Rage at a later date.
WHEN: NOW
WHERE: https://docs.google.com/forms/
Price $400 USD (plus shipping and paypal fees)
Lottery winners will be notified and invoiced on Friday, March 5th.
Payment must be made within 24 hours of receiving a winning lottery email.
PLEASE NOTE This is a preorder, all pieces will be shipped out within 4-6 weeks of the lottery ends.
Click HERE for Candie's beginners guide to airbrushing vinyl toys and sofubi. See how the magic happens.
Need a custom from Candie? drop Candie a line via http://www.candiebolton.com/ Facebook  ,Twitter and Instagram.
Talking of beastly good, have you checked out our TTC Mobile? Ok, it's not as beastly as the Purple Swirl Bake Kujira (but nothing really is, right?). We have our app available on both the App Store or Google Play Store. Ready for your beautiful smartphones! Go. Download. Now.
Did we fail to mention IT's FREE.